Powerful dashboards that turn data into actionable information. Deploy on-premises, on a public or private cloud, redistribute, rebrand. No limits on users, servers, etc.
Bold BI is a platform designed from the ground up to be used anywhere. There are no compromises. No shortcuts. Bold BI is the true analytics everywhere platform.
A complete analytics platform
It includes a modern web designer, 30+ widgets, and a viewer to perform analytical operations without writing code.
130+ data sources
A wide variety of data sources are supported out of the box—ranging from files and databases to REST API sources.
Integrate with Active Directory
Integrate with directory systems such as Active Directory in Windows or Azure for user or group synchronization.
Deploy anywhere
Deploy on our cloud, a public cloud, Windows, Linux, or a container management environment such as Kubernetes.
Designed for embedding
The rich SDK supports integration exactly as needed. Compatible with modern JavaScript frameworks.
Stand-alone use
Bold BI can be deployed by itself without integration, and it can be embedded without additional deployment.
Unlimited users
Every embedding plan comes with unlimited users. Users are not counted for licensing purposes.
Unlimited servers
Every embedding plan comes with unlimited servers. The base product can be used on any number of servers hosting your application.
Rebrand and white-label
Completely customize Bold BI to blend seamlessly with your application and then distribute it with your product.
No More Proprietary Cubes
"Bringing all your data into our data store or cube" is not mandatory. You also don't need to design a complex system for data integration nor keep the embedded BI data store in sync with your data sources. With Bold BI, you connect directly to hundreds of data sources and any data warehouse of your choice.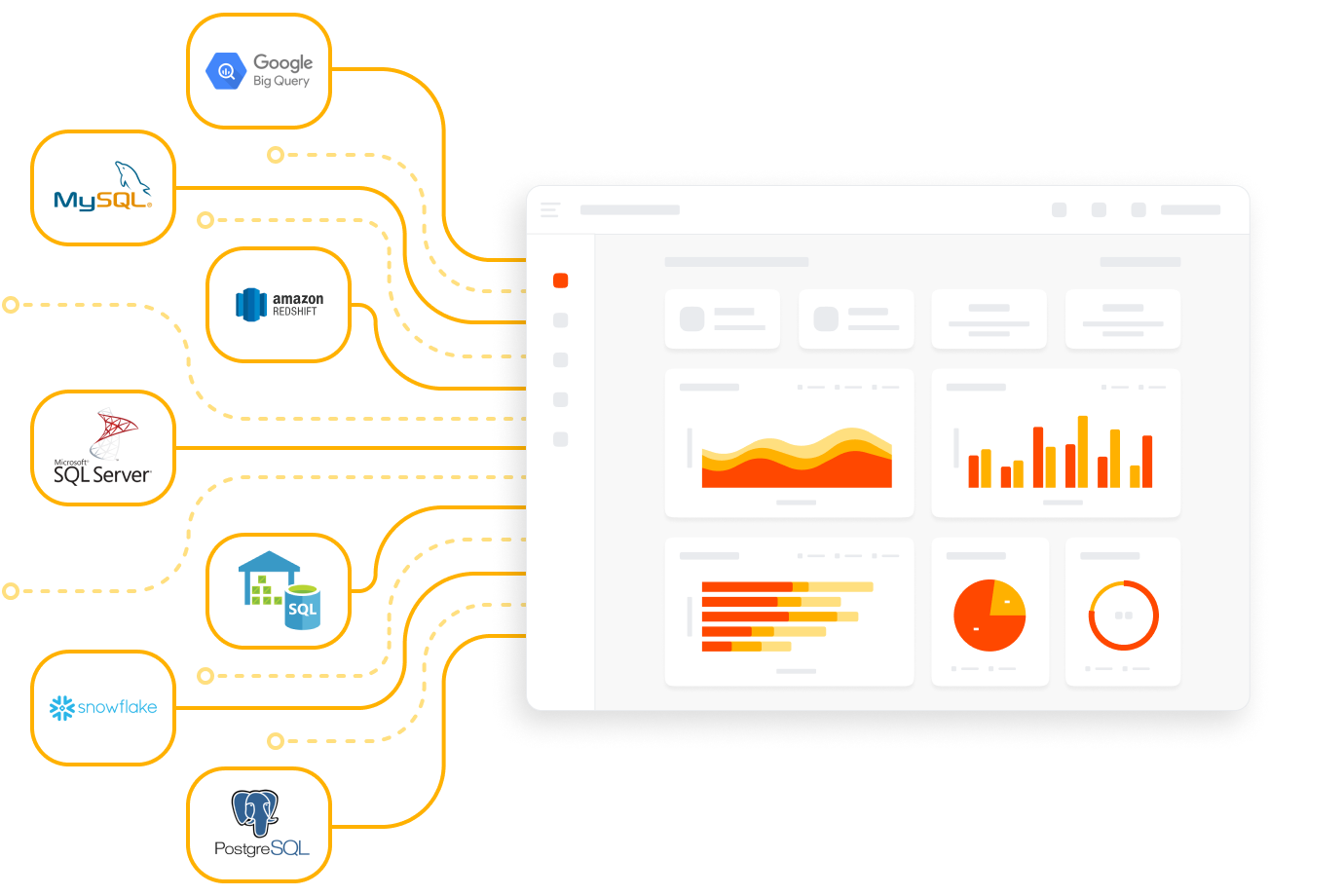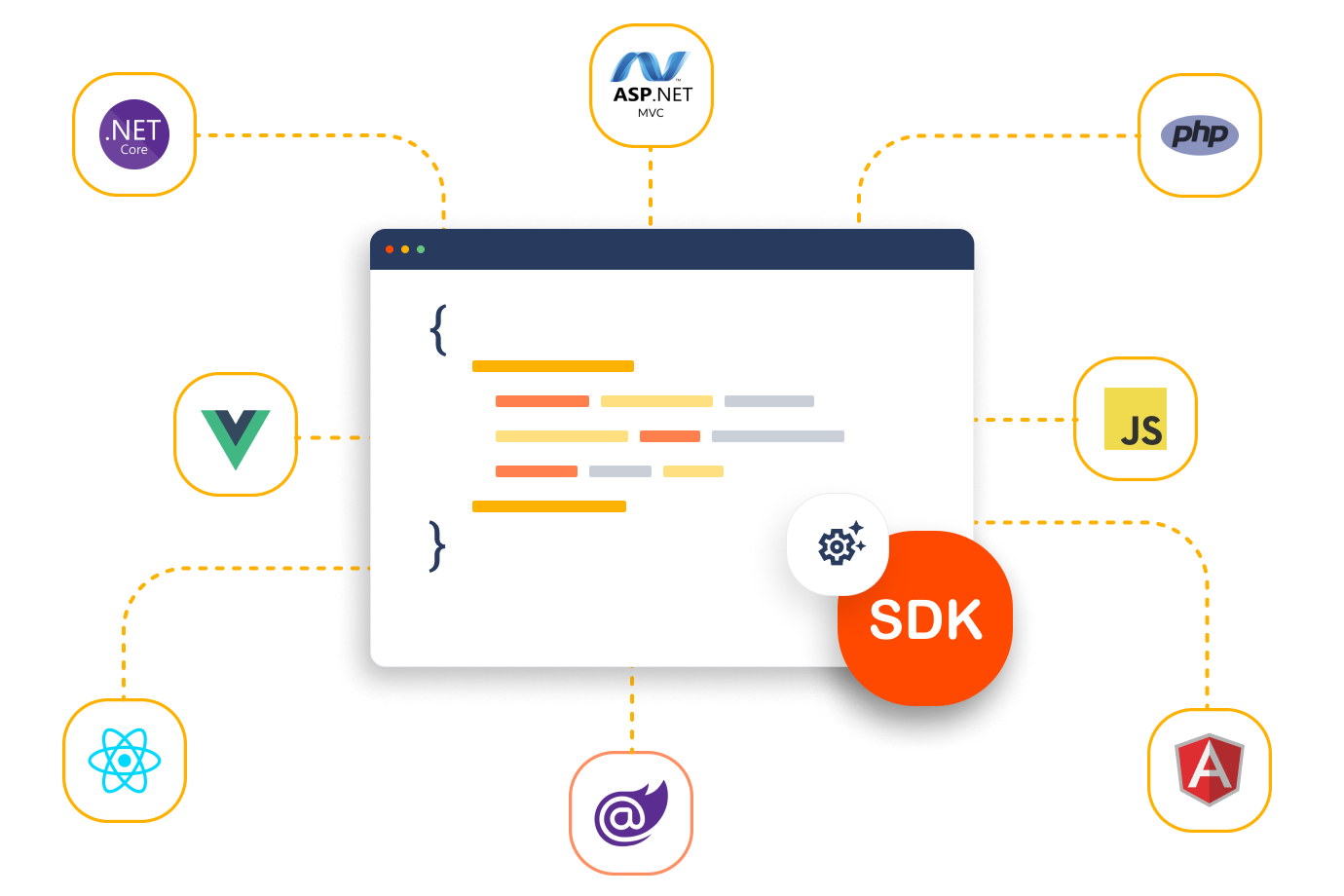 Compatible with Major Frameworks and Technologies
Embed Bold BI directly from your application code using powerful JavaScript APIs. Work with any server-side technology such as .NET Core, ASP.NET, ASP.NET MVC, or PHP. Work with any JavaScript framework—Angular, React, Vue, and more—and Blazor. We offer samples that target all major frameworks on the server and client side.
Your Data Is Always 100% Under Your Control
Bold BI is designed to be deployed in all these environments with simple configuration-level settings. Your data is always stored exactly where you want it. Your application may be running in Kubernetes, Azure App Services, on a set of physical or virtual machines behind a load balancer, on Windows with IIS or Linux with Apache, or another web server.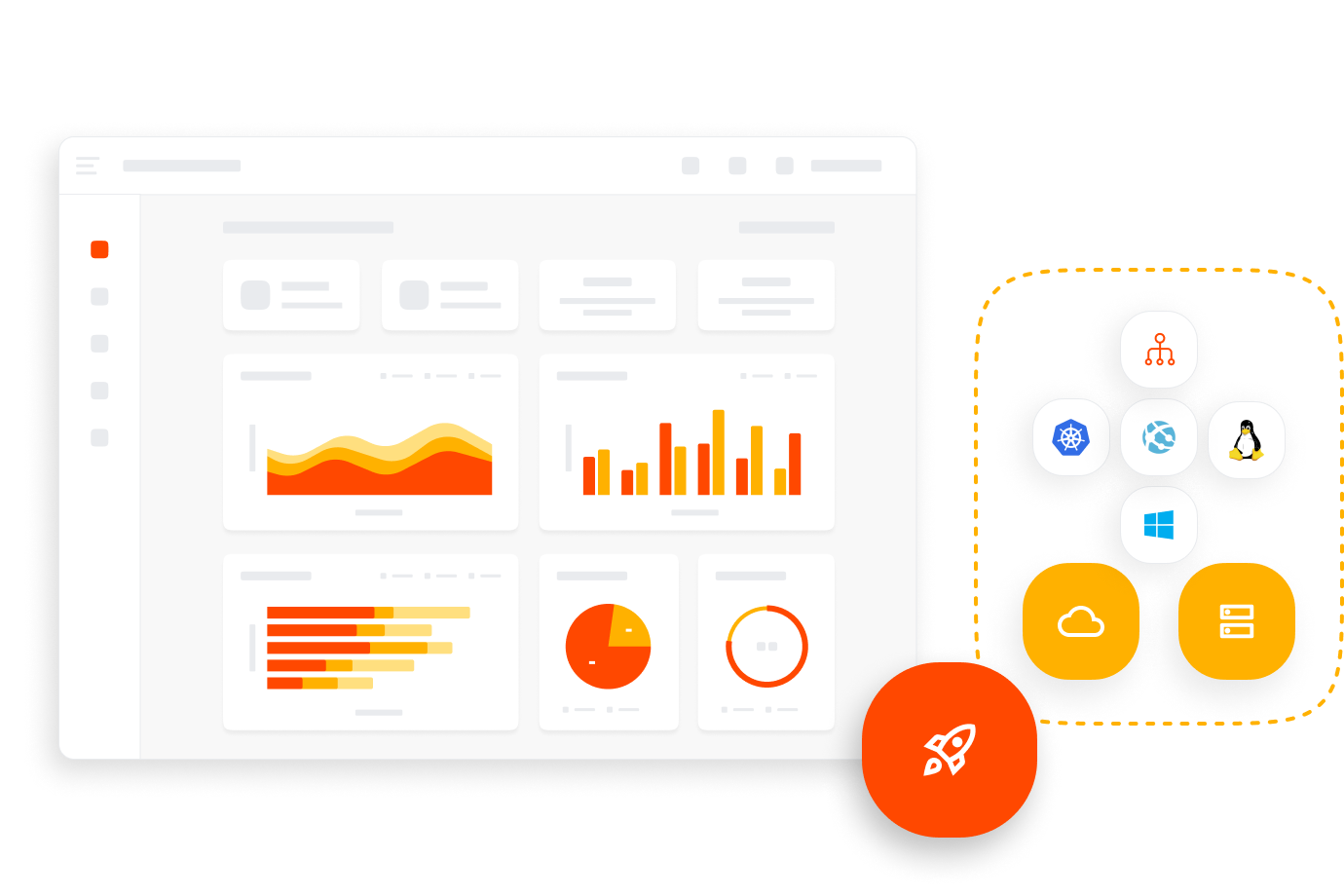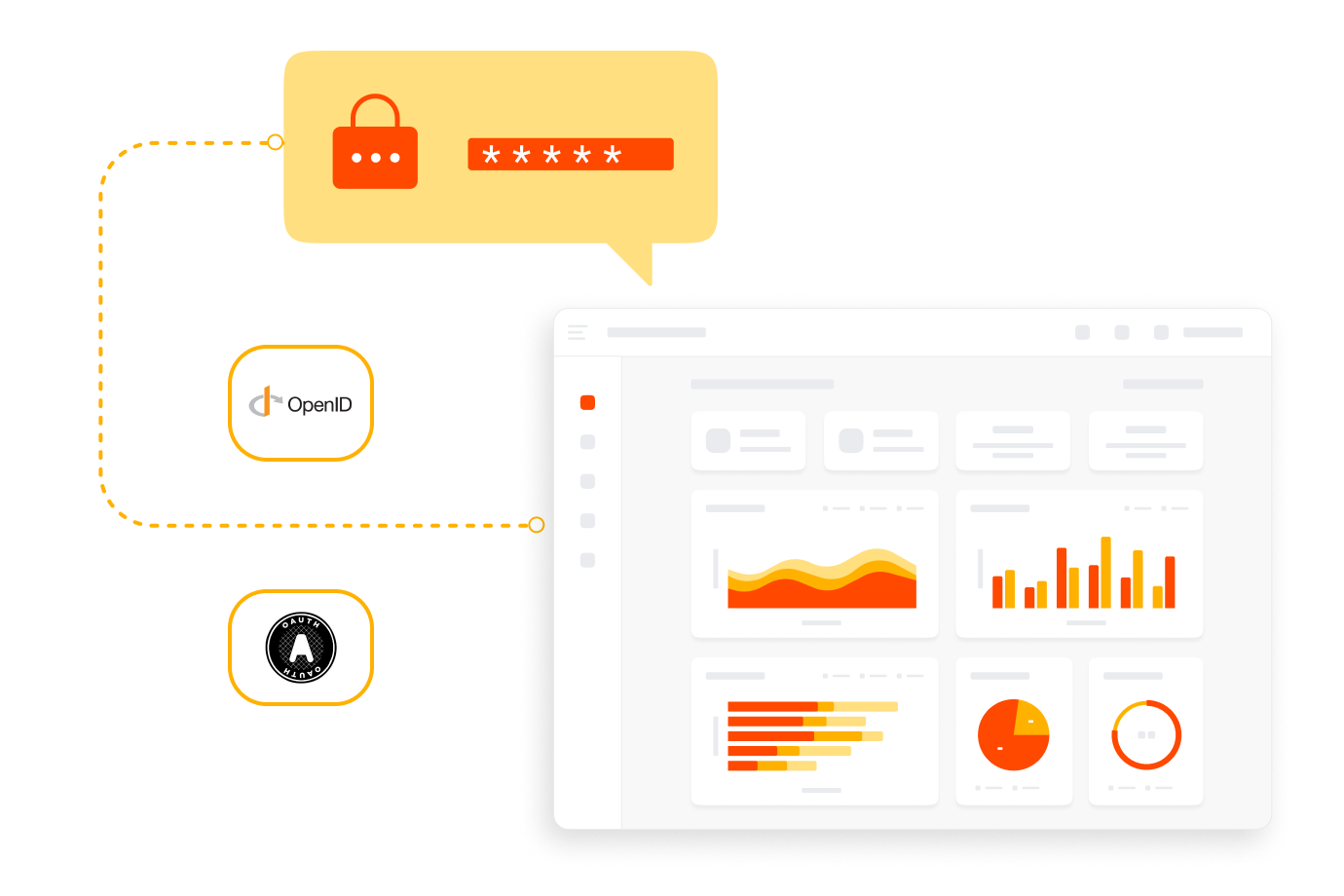 Embedding with Single Sign-On
SSO using OAuth 2.0 and OpenID Connect
Share your application authorization and authentication infrastructure with the embedded analytics system powered by Bold BI. Your users then log in once with one common login. OAuth 2.0 and OpenID standard-based identity providers are supported. Enabling SSO allows users to use embedded Bold BI without any friction.
No User-Based or Server-Based Licensing
Many solutions are priced by server, user, and various other metrics. These pricing systems leave you vulnerable to massive price changes as you scale. With Bold BI, licensing is by application. There are no per-server or per-user fees. You simply pay a flat rate each month. You can also lock in the pricing for a time period of your choice.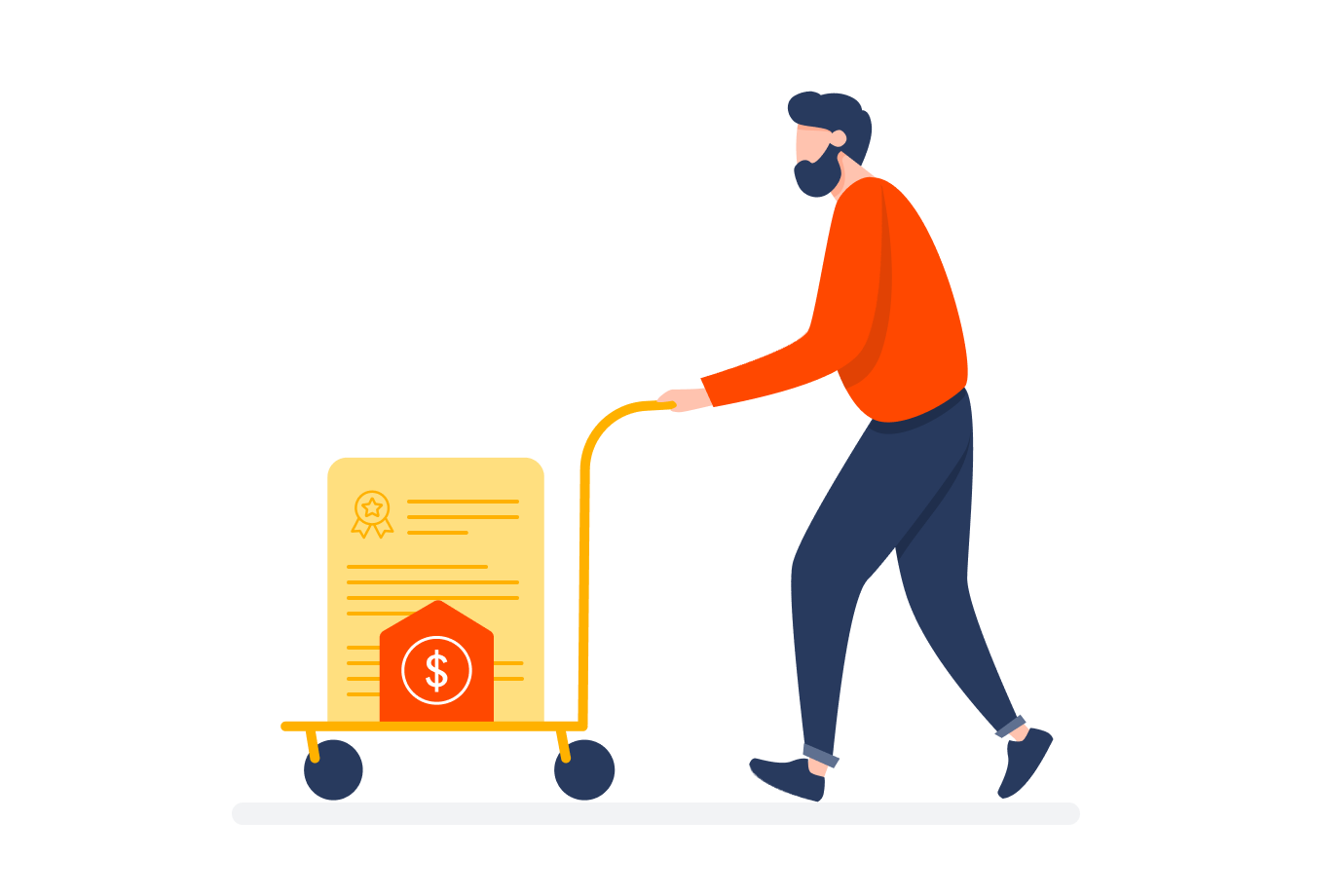 Why our customers love us
"Now I can basically provide anything the customer needs from their dashboard, and I really don't have limitations. I can customize anything."
"What we liked best was the ability to connect to on-prem data sources, easy connectors, versatile designers with the latest widgets and controls, embedding visualizations, and a reasonable cost."
"We at Tudip evaluated a bunch of dashboard solutions for one of our top clients. Finally, we zeroed down on Syncfusion. The ease of development, along with a wide range of the supported data sources and inbuilt support for mobiles, makes Syncfusion a clear winner. Syncfusion is business-friendly as well as developer-friendly. We are super happy with the results that we achieved. Strongly recommended."
"I like a lot of the dashboard features. The new user management server helps me to handle the users and authentication all in one place. With the ability to add custom HTML in a label widget, I was able to implement my own Google Maps integration. The pinboard is one other feature that I am impressed with. It allows me to pin KPIs from different dashboards and make a stunning welcome page. The unlimited design area and multilingual capabilities help me build my own customized dashboards."
Read independent, authenticated reviews
Turn Your Customers into Success Stories
We stand ready to help every step of the way.