Companies for a long time did not know how to utilize the data they kept collecting. Business intelligence software has finally brought solutions for data analysis and visualization that turn this data into an actionable format. In fact, data-driven decisions have become crucial in optimizing every aspect of business, giving company leaders the ability to drive business growth more effectively.
What is data-driven decision-making?
Data-driven decision-making is the process of using the analysis of relevant, verified data to make decisions for planning the running of a business. Data analysis, when presented in an easy-to-understand format, helps solve bottlenecks and other issues hindering business breakthroughs.
Benefits of data-driven decisions
Data-driven decisions empower a company by improving:
Operational efficiency
Tracking operational data has many uses. For example, tracking the age and performance of equipment lets managers make better-informed decisions on which parts they should order when and how they should budget for new equipment for the future. This way, downtime required for repairs is minimized and the department is less likely to be hit with large, unexpected costs.
Risk management
Business intelligence software presents a company's metrics in a way that lets leaders mitigate risk. Their financial assets, performance, and liabilities; market trends like product demand and material costs; and competitors' market influence are all at their fingertips. They can play with predictive analytics to see how their various options will affect their company short and long term. The ripple effect of political decisions and economic accidents can be estimated
and compensated for before the company is backed into a corner.
Revenue
The purpose of most enterprises is to make money. The decisions an enterprise's leadership makes determines how well it does that. When those decisions are data-driven, they are more accurate. Data analysis optimizes hiring, onboarding, support management, production processes, and financial risk, among other aspects of a business. When your business operates better, your customers are happier and more numerous, thus increasing your revenue.
Productivity
Monitoring employee and process KPIs can alert a manager to areas that require improvement. It can also let them observe how well changes they make do or don't work. If the service or product you offer spends an inordinate amount of time in a particular phase of the workflow, managers can find out why and make decisions to speed up that part of the process. If the charts show that older employees are outpacing their newer co-workers by an unusual degree, managers are alerted quickly to the issue and can decide how to even the gap.
Implementing data-driven decision-making
Getting to the point where your company leaders can consistently, and confidently make decisions based on data analysis takes some work. Here are a few steps in the process.
Understand your vision
Before transitioning into a data-driven company, you need to visualize what that looks like. Assess what data your company tracks and what metrics that can provide you with. Then have various departments discuss what metrics would be helpful to them and why. Determine what data you may need to start tracking in order to have all the information you need. Basically, figure out what you want to know and what data holds the answers.
Connect your data sources
When you know what data you need, figure out where it is. Connect all the relevant data sources together.
Clean and organize your data
Raw data is not always the most reliable. Use software to clean your data of anomalies like duplicates and then organize it.
Do data analysis
Choose an analysis program that's right for your company's needs and use it to process your data. There are different kinds of analysis, so familiarize yourself with them to know which will answer your business questions best.
Visualize your KPIs
Now that you have your data organized into the key point indicators (KPIs) that matter to your company, you'll want to make them easier to digest. Visualizing KPIs in widgets like charts, grids, maps, and cards make them easy to understand and present. Software makes it easy to make professional-looking dashboards of these widgets.
See the trends and patterns in your business
Gather the leaders of your company to look at the results of your data analytics and pool conclusions. With wisely chosen visuals, patterns and trends will become obvious. Managers will be able to pull out even more insight from widgets pertaining to their departments.
Make decisions
You now have insight into your company at your fingertips. With the patterns clearly visible to you, you can far more easily make decisions for the present and future to improve processes and revenue. This is data-driven decision-making.
Business intelligence tools in data-driven decision-making
Many of these steps require or are made a lot easier with business intelligence software like Bold BI. Consider your business's needs and then select the tool best suited to help you analyze your data and transform it into comprehensible visuals enabling data-driven decisions. Interact with your data in a dashboard embedded right in your day-to-day applications, track it in real time, or schedule regular reports.
Real-time use cases
The use of a dashboard makes the story in your data much more readable. Through the insights you glean, the path forward for you company becomes clearer.
Customer support
The key behind the success of any product or service offering in the global market is customer satisfaction. Every business has a support platform to take customer questions and address their issues. With proper monitoring of the support process in place, a business can grow through data-driven decision-making. Following is a dashboard exposing the performance of a customer support team using relevant KPIs. It gives support leaders a good idea of how well their team is doing, letting them make better decisions about hiring, scheduling, and training.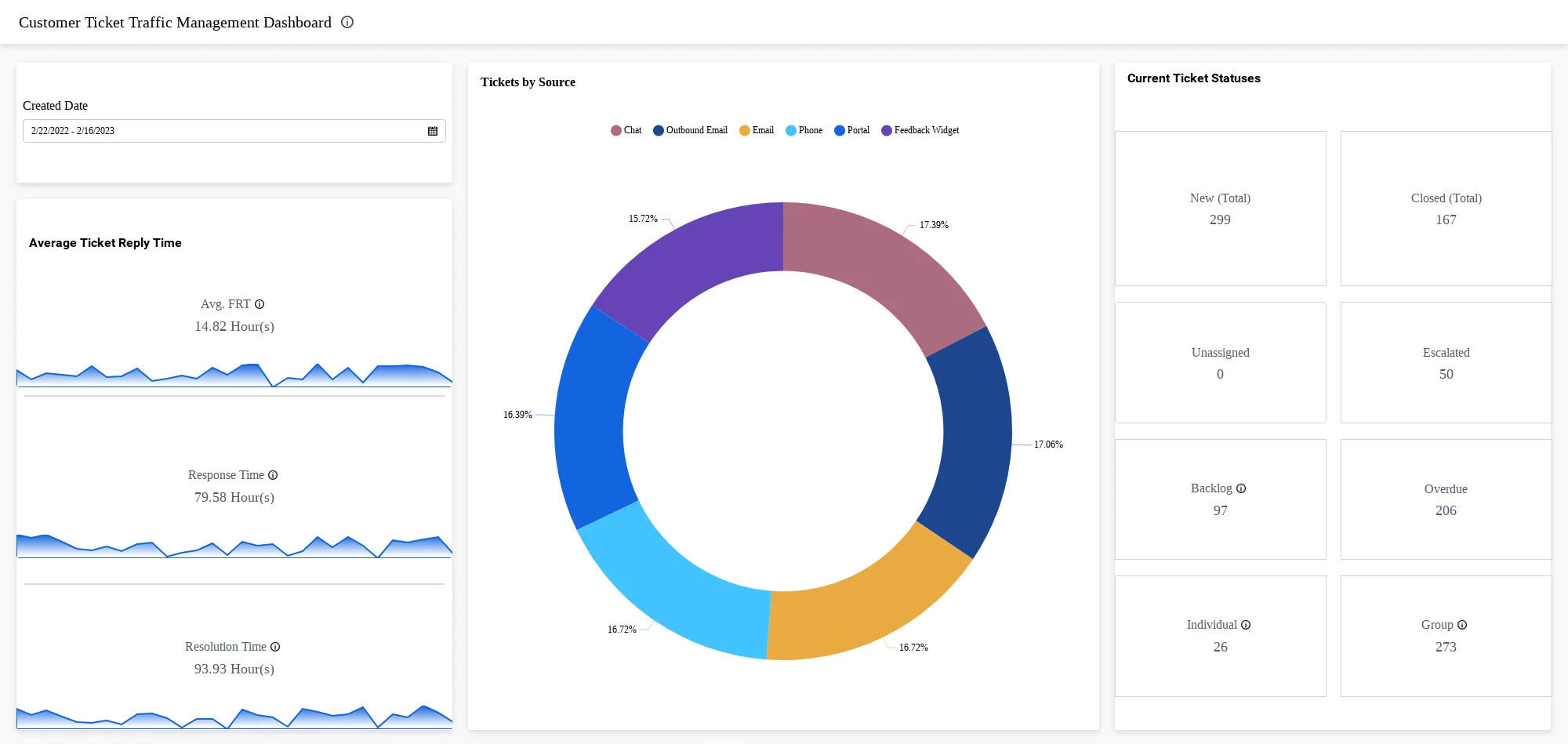 Event management
This dashboard helps managers of event venues track where their revenue is coming from, what kinds of events are more popular, and what days had more ticket sales, in case that corresponds with promotions. They can make better decisions about future scheduling and pricing this way.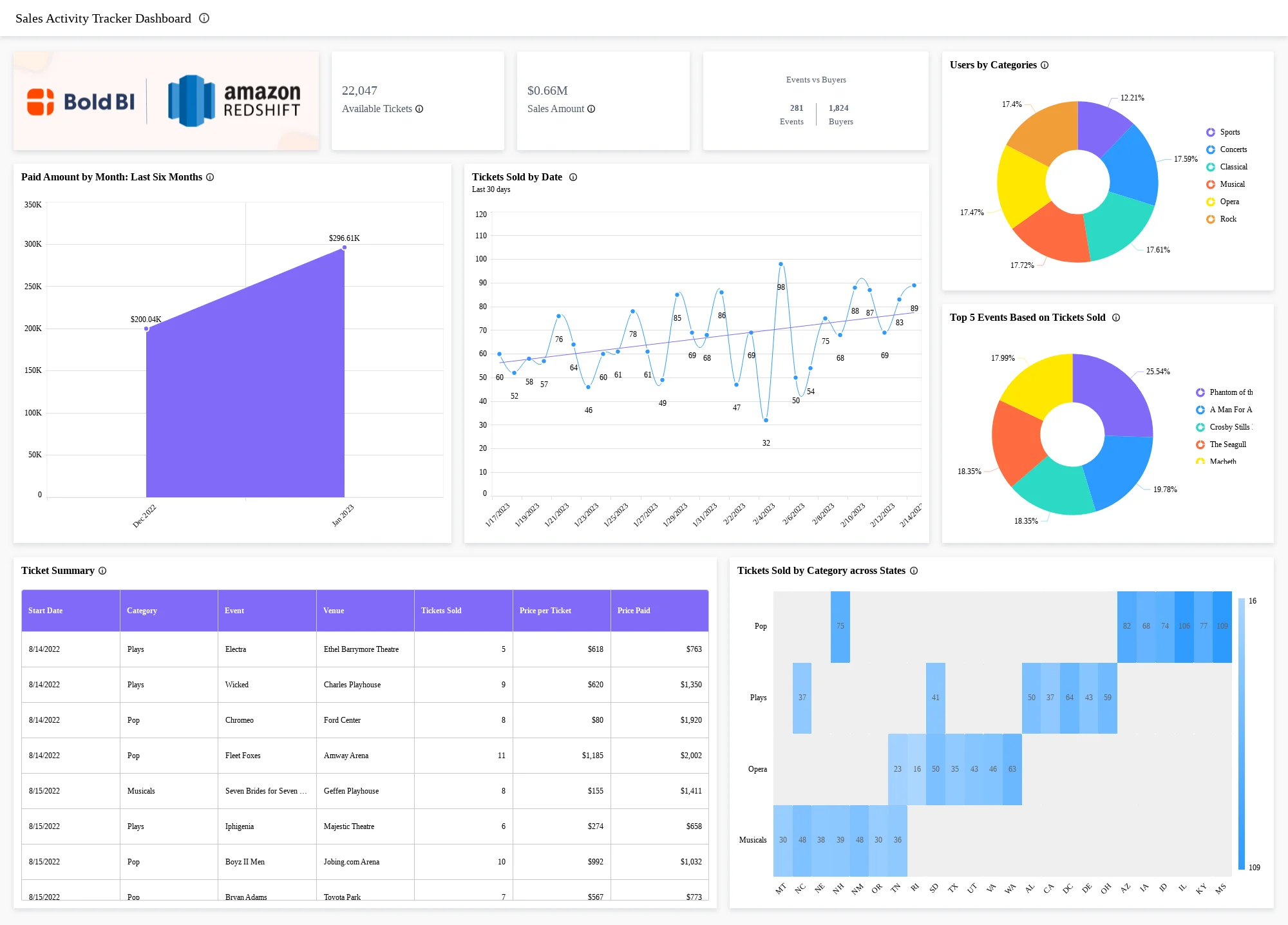 Business surveys
Business managers can see the demographics of their customers through conducting business surveys. Identifying who uses their products, how often, and with how much satisfaction using this dashboard lets them make data-driven decisions when it comes to marketing, usage guides, and new features.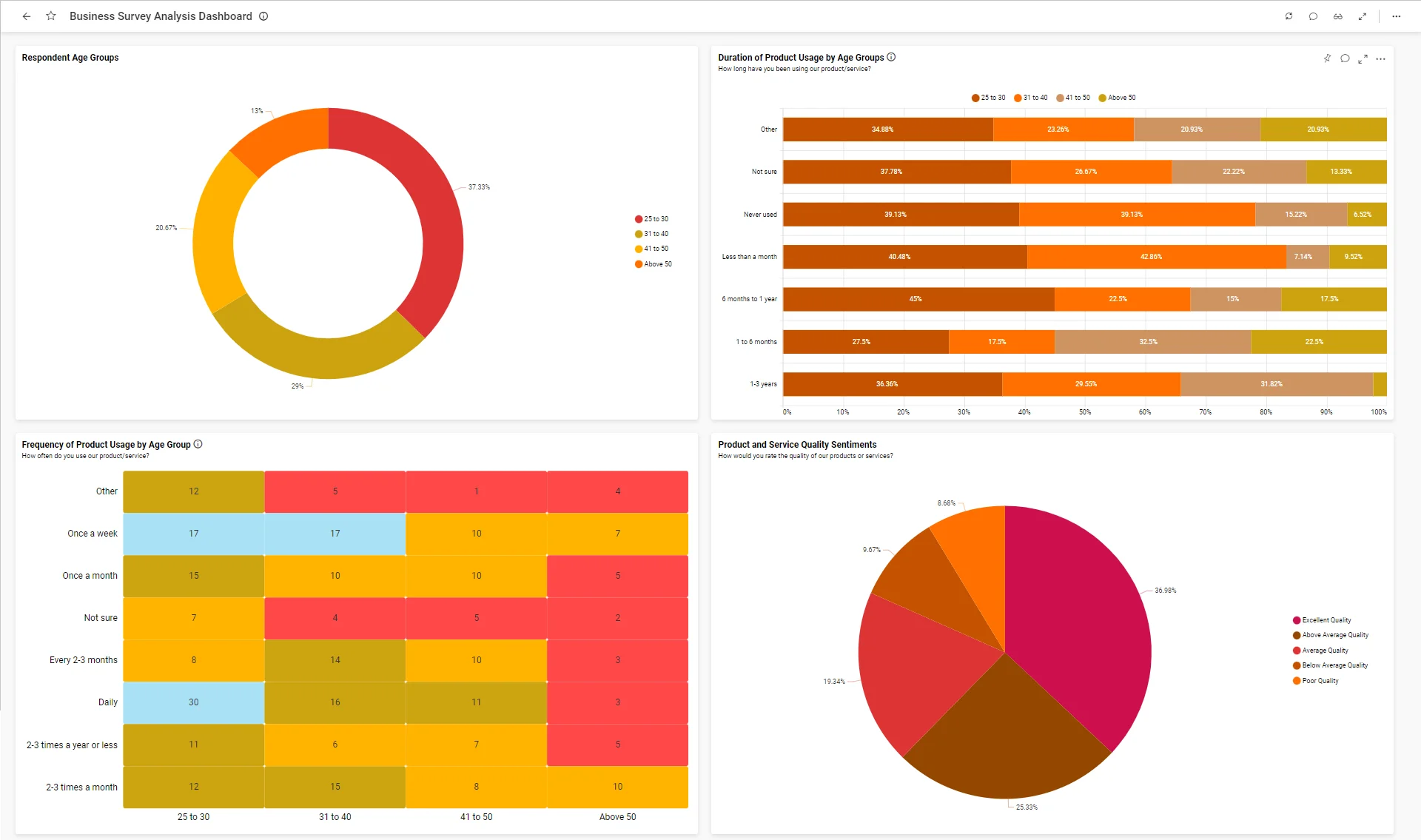 Marketing performance
With this dashboard, marketing teams can find which marketing methods were more successful than others so that they know which to replicate. They can clearly see where their traffic is coming from, which of those channels is more likely to result in a sale, and whether they have a normal bounce rate or not.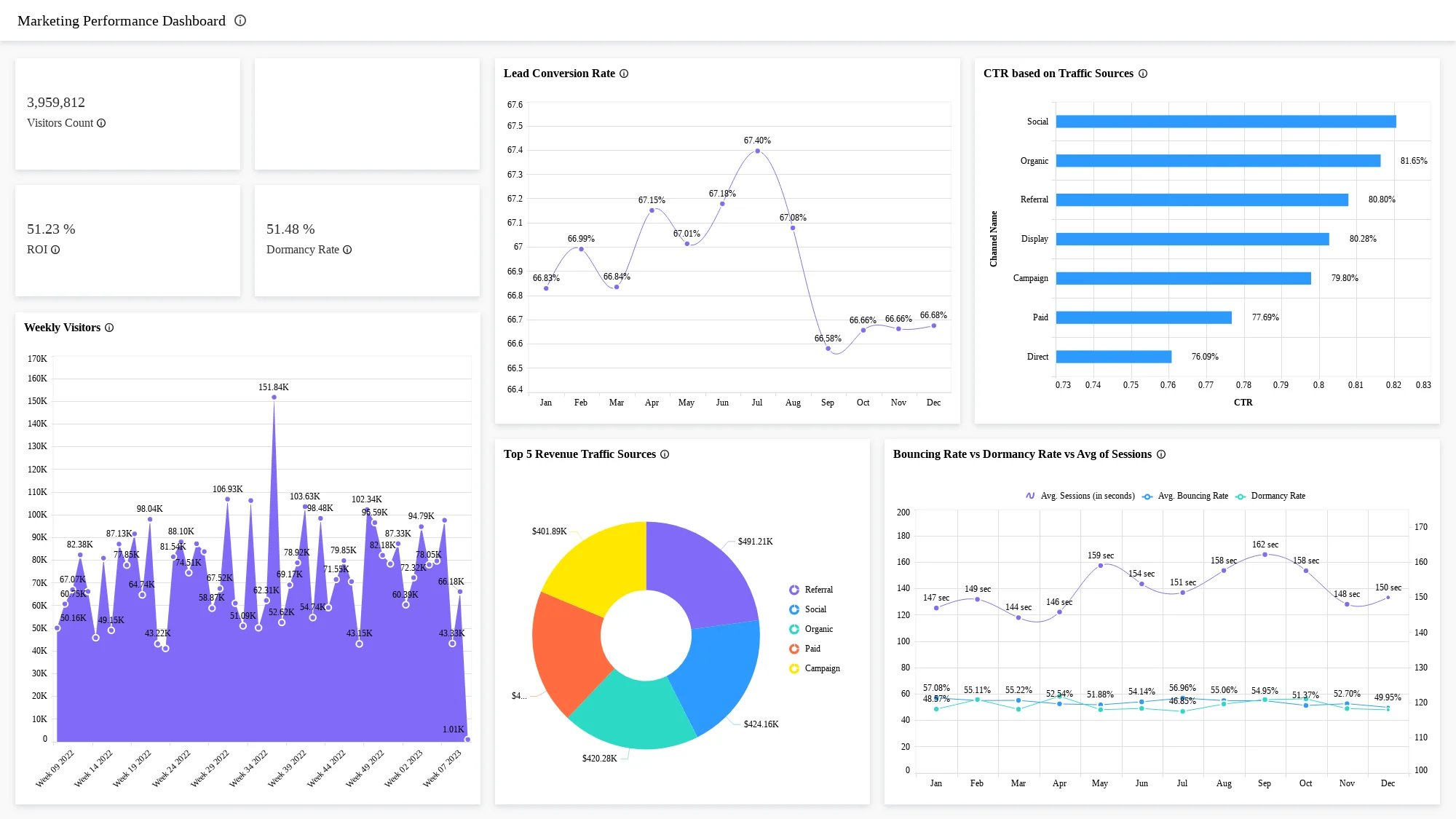 I hope you have a better idea of data-driven decision-making and its importance in business. If you have any questions on this blog, please post them in the following comment section.
Get started with Bold BI by signing up for a free, 15-day trial and create more interactive business intelligence dashboards. You can also contact us by submitting your questions through the Bold BI website or, if you already have an account, you can log in to submit your support question.