Why should I choose
Bold BI

?
Bold BI is the best Sisense alternative and see for yourself how Bold BI stacks up against the competition.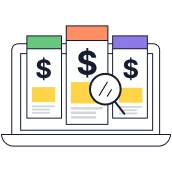 Bold BI pricing model is designed with your success in mind. No hidden or extra costs other than discussed in our demo. Even for simpler plugin capabilities or add-ons, Sisense adds additional costs, making it costly in the long run.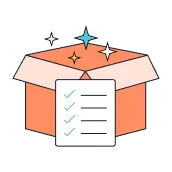 Bold BI is easy to customize and no add-ons required. All basic widgets and features are integrated within the product, by default. We are fully committed to making Bold BI the market leader in embedded analytics software.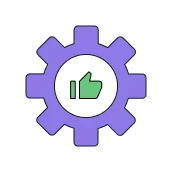 No Tech Knowledge Required !
Bold BI is very simple and ultimately, the goal is to create a positive user experience to customers. There is no prior or technical knowledge required to use our product.
Transparent Pricing Model: Unlocking True Value
Bold BI offers a fixed monthly price per project, with no extra fees. Sisense primarily uses a per-user pricing model that can be difficult to scale financially, and their pricing tends to be high and variable depending on customized solution requirements.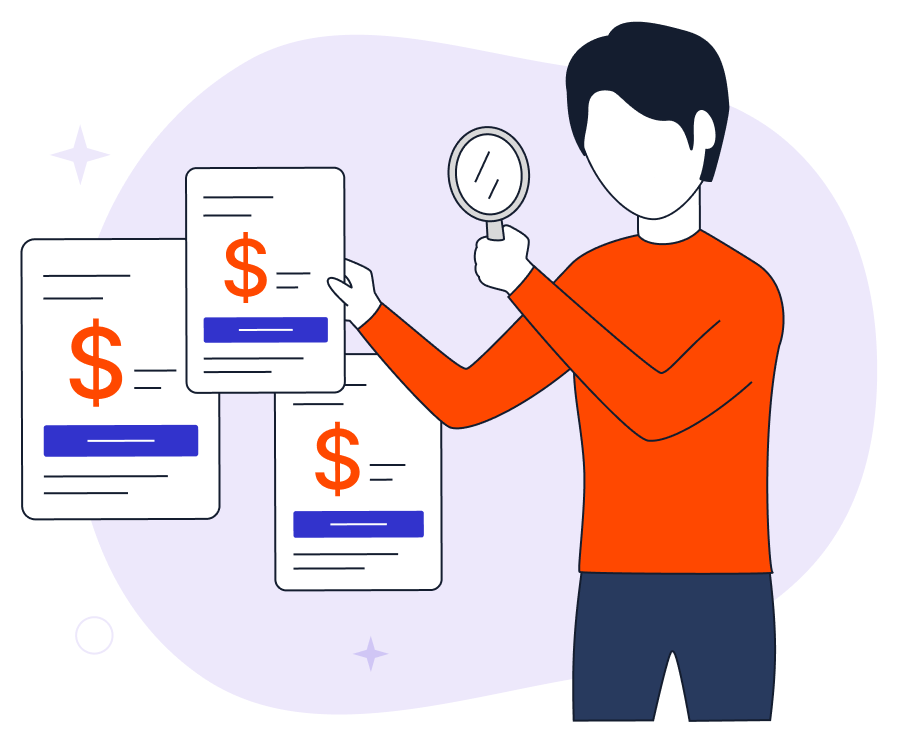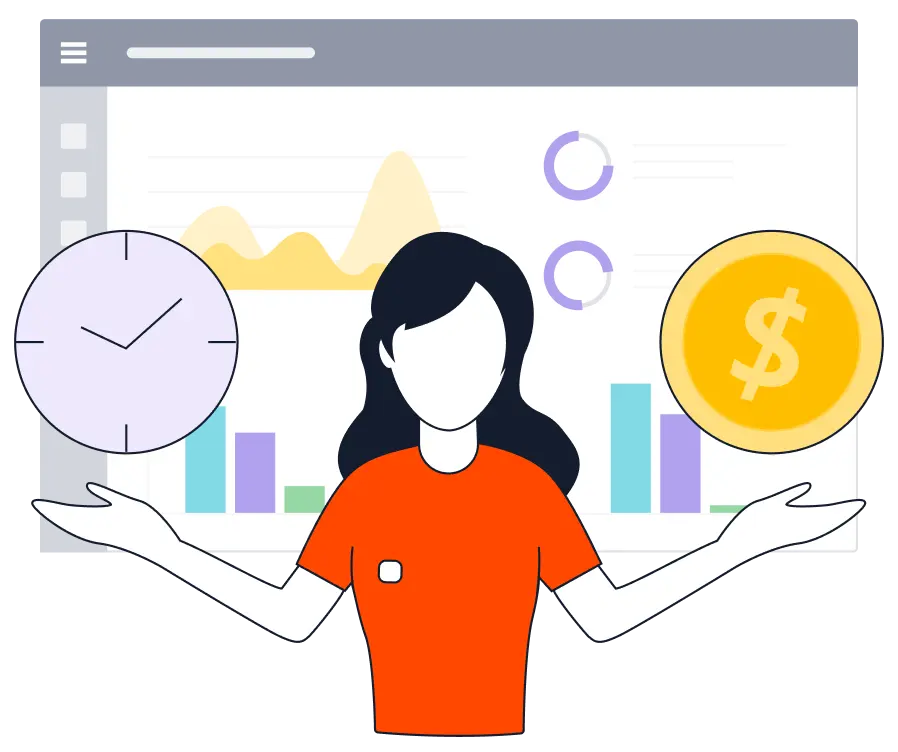 All-Inclusive Product Saves You Time and Money
Bold BI offers flexibility and efficiency in dashboard creation and embedding without requiring any additional add-ons to access its features. Conversely, Sisense necessitates add-ons even for basic tab functionality. This can prove cumbersome for organizations with limited technical resources or those seeking a straightforward setup process.
Setup Made Simple: Our Product is Accessible for Everyone
We at Bold BI are committed to supporting our product and providing assistance whenever possible. Our product is user-friendly and does not require technical expertise. In contrast, Sisense cube functionalities are time-consuming and error-prone. Their dashboard setup process demands a sound technical understanding.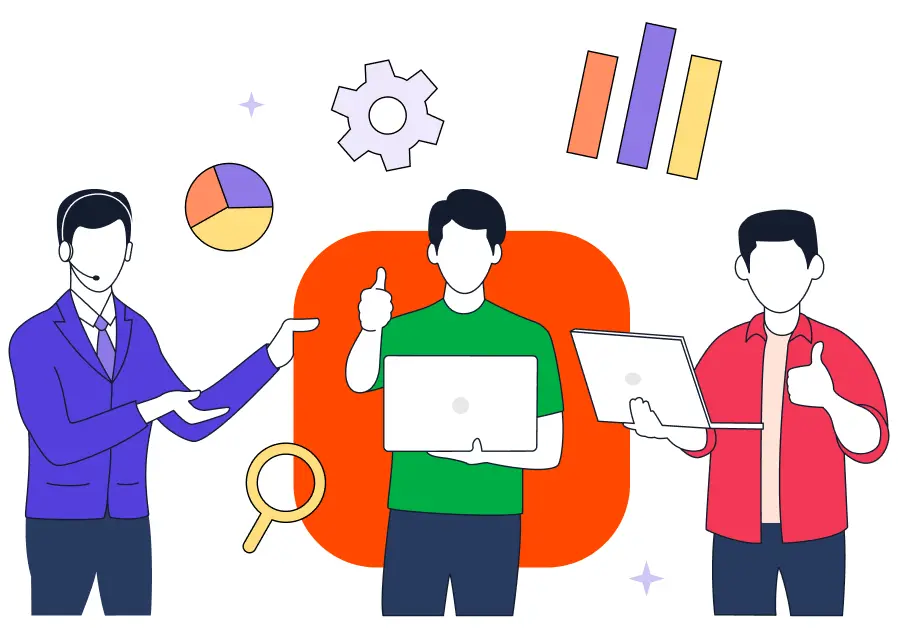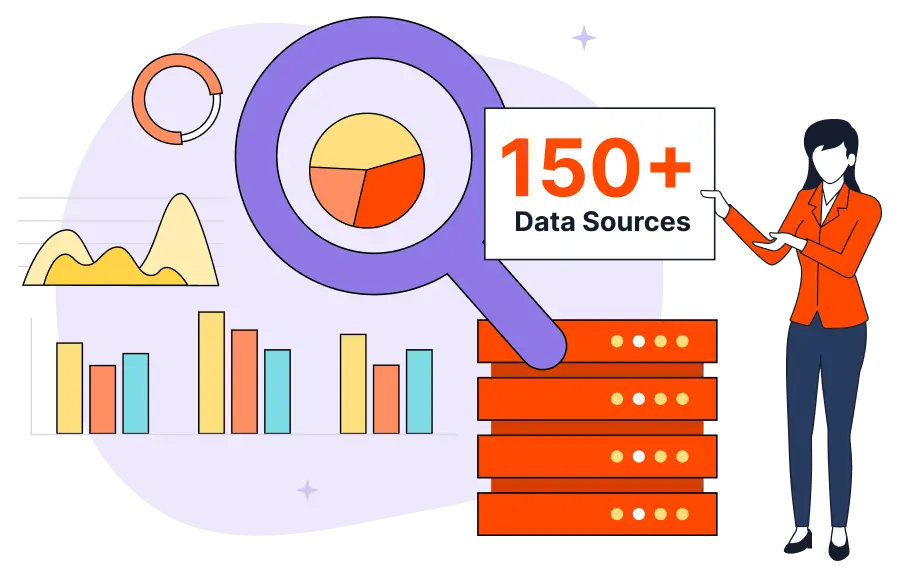 ElastiCube-Free Data Processing Simplified
Bold BI analyzes over 150 data sources directly, while Sisense relies on ElastiCube models, which have limited ability to perform inner joins and can be difficult to manage. Data migration, security, and workflow management for ElastiCubes can be time-consuming and require high system resources.
Bold BI Embedding is a low-code BI solution that simplifies configuration and minimizes the need for extensive coding. In contrast, Sisense requires custom coding for even basic functions, which can be time-consuming for the development team.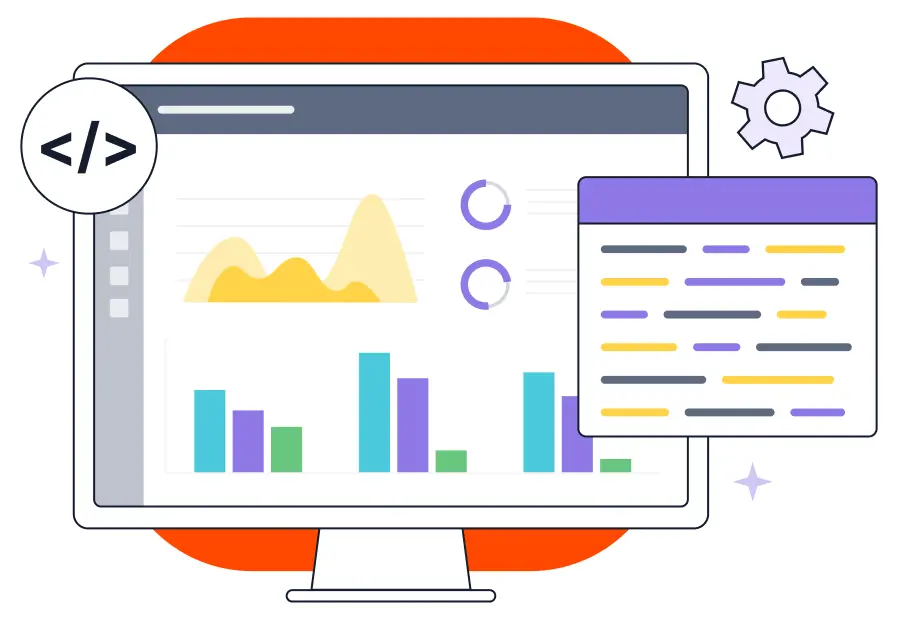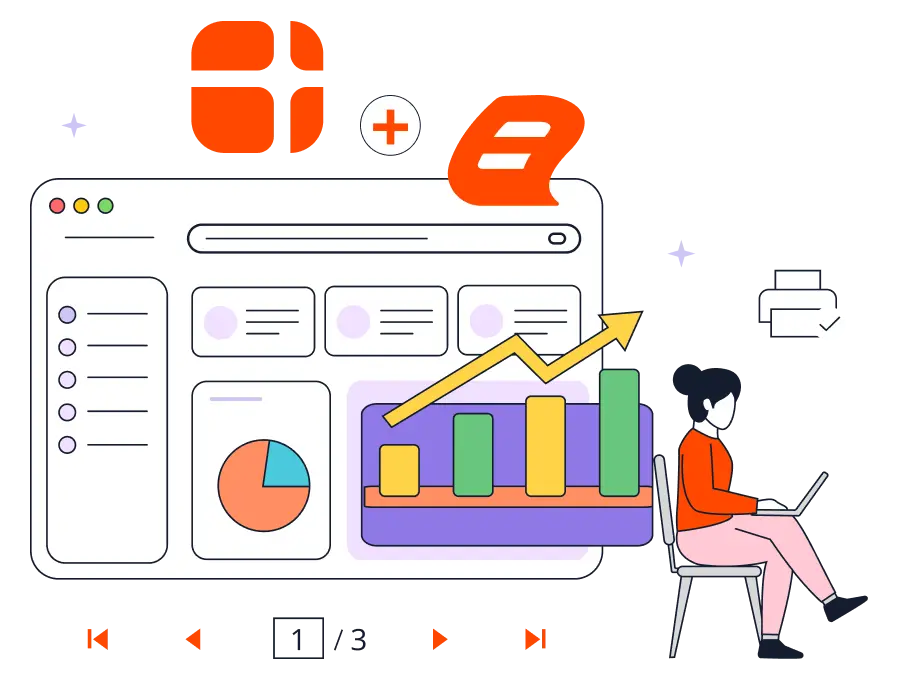 Streamline Your Reporting with Embedded Reporting
Bold BI's complete analytics package includes Bold Reports by Syncfusion, an industrial-strength reporting platform built on RDL. Bold Reports offers true paginated onscreen and print-ready reporting, while Sisense offers reporting as an add-on.
Impeccable Support: Grow Customer Loyalty
Syncfusion, the company behind Bold BI, has provided SDKs to 400+ of the Fortune 500 for 20+ years. Our 24 x 5 customer service reflects our commitment to long-term support. Compared to Sisense, our support team is fast and efficient, as demonstrated by customer reviews.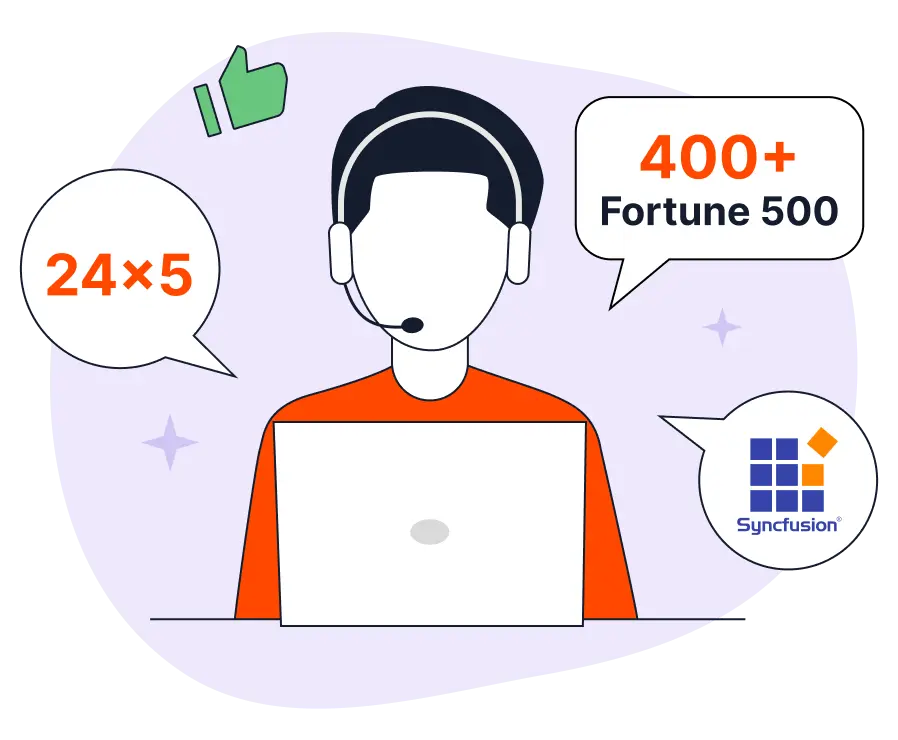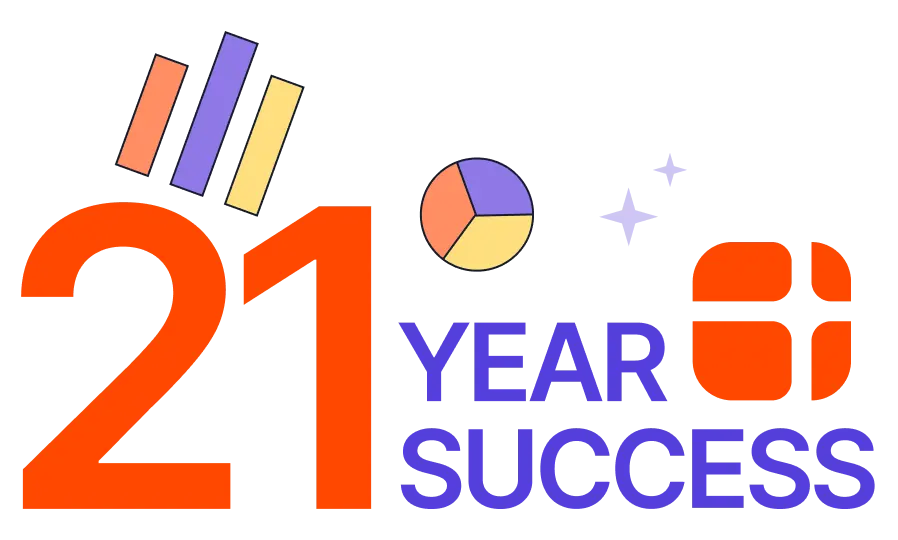 21-Year Success: Achieving Goals Secrets
Bold BI provides an intuitive drag-and-drop interface that allows users to quickly generate insights from any data source, creating stunning dashboards, reports, and visualizations. Our commitment to making Bold BI the most successful embedded analytics software on the market remains unwavering.
Powerful On-Premise Solutions
Bold BI provides a reliable on-premise solution for embedding analytics virtually anywhere, including on-premises with multiple tenants, Linux, Docker, Kubernetes, and Azure App Service. In contrast, Sisense tends to have recurring stability issues in on-premise versions and requires constant communication for upgrades, making it difficult to manage.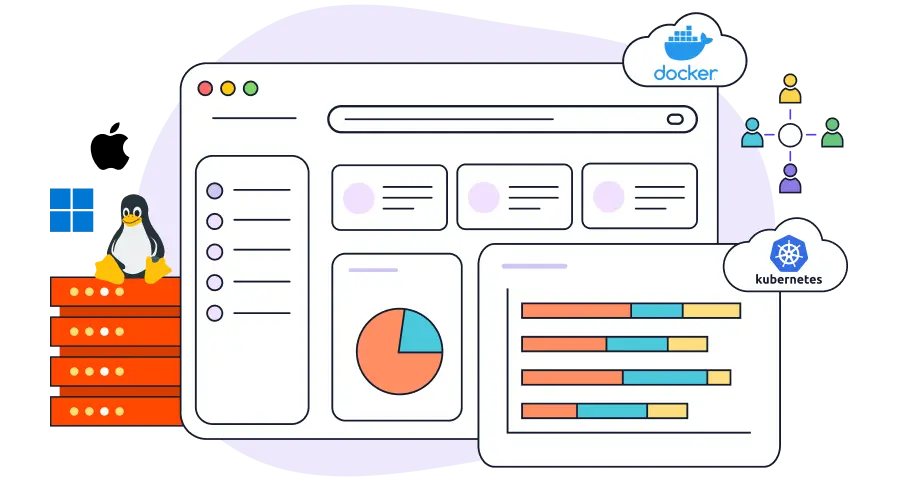 Embedded Analytics Evaluation Guide
Our Buyer's Guide helps you to analyze market for embedded analytics solution, select the best embedded analytics provider for your needs to make an informed buying decision.
Analytic capabilities need to be seamlessly integrated into business applications and websites for faster adoption. Embedding can be iframe-based or JavaScript-based with less code for developers to configure. So, the analytics you embed should be compatible with modern JavaScript frameworks and server-side technologies such as .NET Core and ASP.NET.
| Features | (V6.1.8) | (L2023.2) |
| --- | --- | --- |
| White-labeling | | |
| Multi-tenancy | | |
| Version control | | |
| Embedding in business apps and websites | | |
| Globalization | | |
| Localization | | |
| Iframe Embedding | | |
| JavaScript Embedding | | |
| Microservices | | |
| Frameworks such as Angular, React | | |
| Use with .NET, Java, PHP & more | | |
| Low code | | |
| Mobile | | |
| Natural language generation (NLG) | | |
| Responsive Design | | |
| Ad hoc Reporting | | |
| Export dashboards | | |
| Self-service | | |
| Scorecards | | |
| Slideshows | | |
| Pinboards | | |
| Pixel Perfect Reporting | | |
| Paginated Reports | | |
| UI Interactivity | | |
| Drill-Down | | |
| Key Performance Indicators | | |
| Linked reports | | |
| Drag & Drop UI | | |
| Dashboard Filter | | |
| Geographical maps | | |
| Custom Visualizations | | |
| Custom Dashboard Templates | | |
| Tabbed Dashboards | | |
| Data Explorer | | |
| Tabular reports | | |
| Pagination in Grid | | |
| Tab Widget | | |
| Text Filter | | |
| Interactive commenting | | |
| Share dashboards via link | | |
| Share dashboards within your organization | | |
| Share dashboards via email | | |
| Email alerts | | |
Organizations are making important decisions based on their data. A BI tool eases the analysis and reporting processes of an organization, but first you need to get the data into the tool. A good BI tool will be able to connect to data in the many formats and sources it's kept. For example: files, relational databases, storage services, NoSQL databases, and REST-based Web API services.
| Features | (V6.1.8) | (L2023.2) |
| --- | --- | --- |
| Support for data files such as CSV, Excel, JSON, XML | | |
| Big Data integration | | |
| Relational databases | | |
| NoSQL Databases | | |
| Streaming data | | |
| REST API Services | | |
| SSAS Support | | |
| Data Sampling | | |
| ODBC Support (On-Premises) | | |
| Bold Desk | | |
| Live web Data source using API | | |
Businesses collect and store massive amounts of data, but don't always know what to do with it. More and more, comprehensive data management is necessary, both to keep the data secure and optimize its usefulness. A major part of the work for the latter is in data preparation, including ensuring smooth integration of data from different sources.
| Features | (V6.1.8) | (L2023.2) |
| --- | --- | --- |
| Basic data preparation | | |
| Advanced data preparation | | |
| Data blending (or) Data mashups | | |
| Write-back | | |
| Calculated fields | | |
| Visual data modeling | | |
| Budgeting & Forecasting | | |
Organizations choose the deployment environments of BI based on their data standards and compliance, target audiences, and their own needs. It may be cloud, on-premises, or in different environments such as, Windows, Linux, Kubernetes, or Docker. Ideally, an analytics platform should be flexible and allow deployment in any environment.
| Features | (V6.1.8) | (L2023.2) |
| --- | --- | --- |
| On-Premise | | |
| Cloud neutral | | |
| Windows | | |
| Linux | | |
| Docker | | |
| Kubernetes | | |
| Azure and App Services | | |
Security is the foremost consideration when choosing any product that works with your data. It should be covered from every angle: from granular control over access permissions to data security at rest or in transit.
| Features | (V6.1.8) | (L2023.2) |
| --- | --- | --- |
| Data 100% in customer control | | |
| Row-level Security | | |
| Single Sign-On | | |
| Parameterized database connections | | |
| User filtering | | |
| User-based access | | |
| Trusted authentication | | |
| Lock Accounts (entering five incorrect password) | | |
Advanced users like app developers need embedded dashboards to be customizable and extensible to meet the growing needs of an application. It's best to have this kind of flexibility in features like the UI appearance, module-level permissions, and custom logic.
| Features | (V6.1.8) | (L2023.2) |
| --- | --- | --- |
| Authentication Protocols | | |
| Mobile App | | |
| Multi development language support | | |
| Theming | | |
| Data source CRUD and manipulation APIs | | |
| Custom UI and logic Injection | | |
| Event Handling | | |
| Granular Permission Model | | |
| Date field auto hierarchy and custom hierarchy | | |
Complete control over every aspect of embedding should be achievable with any business analytics tools. Any business processes that involves continuous monitoring or repetitive actions for immediate decision making, need to be automated. This kind of business processes can be provisioning tenants, users, groups, and permissions, scheduling reports, api interoperability with dashboard capabilities, or more.
| Features | (V6.1.8) | (L2023.2) |
| --- | --- | --- |
| Automated provisioning - Multi-tenancy | | |
| Automated provisioning - Users, Groups and Permissions | | |
| Auto-scheduled reports | | |
| API Integration | | |
| Automation | | |
| Schedule Export to FTP, FTPS and SFTP Location | | |
| Unlist dashboard from listing page | | |
| Data Caching | | |
Enterprise-Grade Security and Privacy
To protect your customers' data, security systems control access to your entire organization and secure your data at multiple levels. Encryption, audit logs, IP restrictions, and single sign-on are features that can help you protect your data and restrict access to only authorized users.
Single sign-on (SSO) with Bold BI allows users to log in and access their account with a single set of credentials by using SSO systems such as Office 365, OAuth 2.0 and OpenID identity providers.
Create password policies to enforce secure, strong passwords; password rotation frequency; and password expiration to meet your security standards and policies.
Control users' access to data by giving them certain permissions.
Audit logs contain information about specific events or operations, such as access, change details, who performed an action, and so on.
Bold BI follows strict access control over customer data, and employees do not have direct access to the datacenter.
Bold BI Cloud Analytics Server is restricted to access your databases or services only through IP addresses that are specified on your firewall allowlists.
Bold BI gives you control over dashboard access, allowing you to make them public or private. You can also make unlisted dashboards, restrict dashboard embedding for unknown domains, and set IP restrictions for dashboard accessibility.
Bold BI is approved by a third-party vendor after a vulnerability assessment and penetration testing (VAPT) evaluation.
What Our Customers Say About Us
See what our customers say about us and our embedded analytics and business intelligence product.
Now I can basically provide anything the customer needs from their dashboard, and I really don't have limitations. I can customize anything.
What we liked best was the ability to connect to on-prem data sources, easy connectors, embedding visualizations, and a reasonable cost.
We evaluated a bunch of dashboard solutions for one of our top clients. Finally, we zeroed down on Syncfusion. We are super happy with the results.
I like a lot of the dashboard features. The new user management server helps me to handle the users and authentication all in one place.