Track team goals and ensure your company's long-term success. Track velocity, task statuses, hours worked, and more.
As a software developer, you need to track various data sets relating to sprint and release management. On one hand, you need to monitor project statuses and priorities. At the same time, you need to review completed story points. With this data, you can work more efficiently, prioritize tasks, and review your team's performance to adjust your approach as needed. Further, you can ensure a positive experience for your customers.
KPIs can help you achieve your goals and ensure your company's long-term success. No matter your industry, with crucial metrics, you can better understand your team's strengths and weaknesses, assess customers' needs, and guide leaders' decisions. Whether you need to track velocity and scope changes or analyze completed story points over time, Bold BI can help. Check out our Agile dashboards to learn more. Then, request a demo for a complete product walkthrough.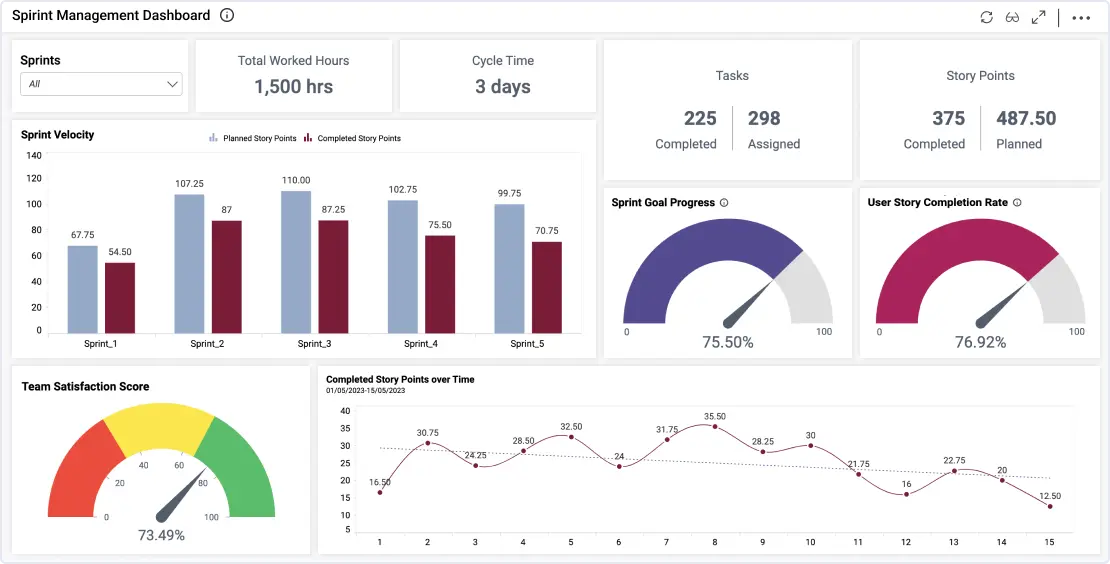 This Agile dashboard provides an overview of key sprint management data. With this dashboard, we can answer…
Learn More
View Dashboard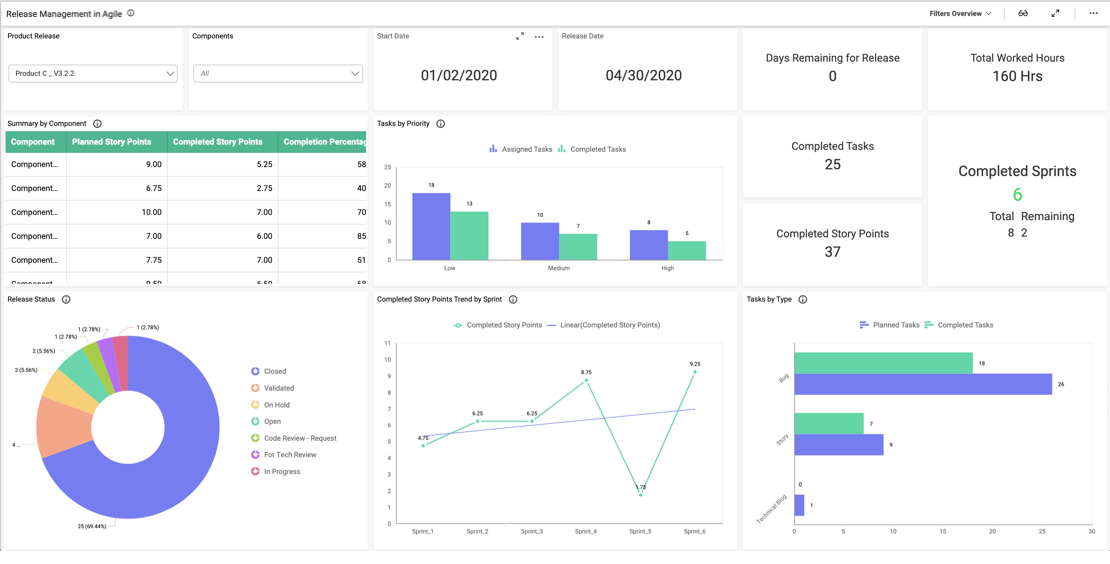 This Agile dashboard provides key release management data. With this dashboard, we can answer the following…
Learn More
View Dashboard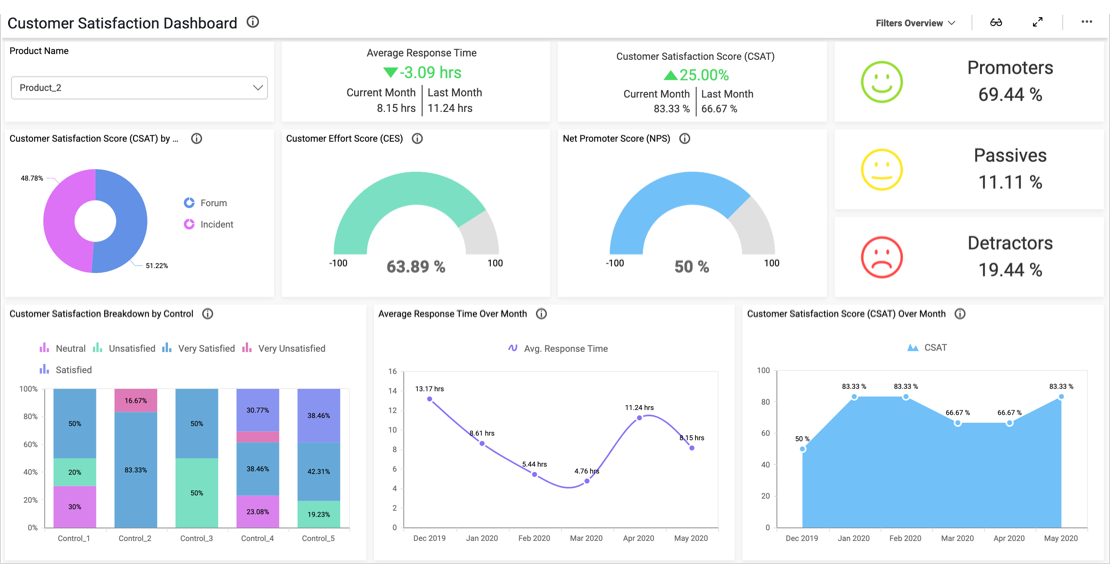 This dashboard provides an overview of key customer satisfaction metrics. With this dashboard, we can answer…
Learn More
View Dashboard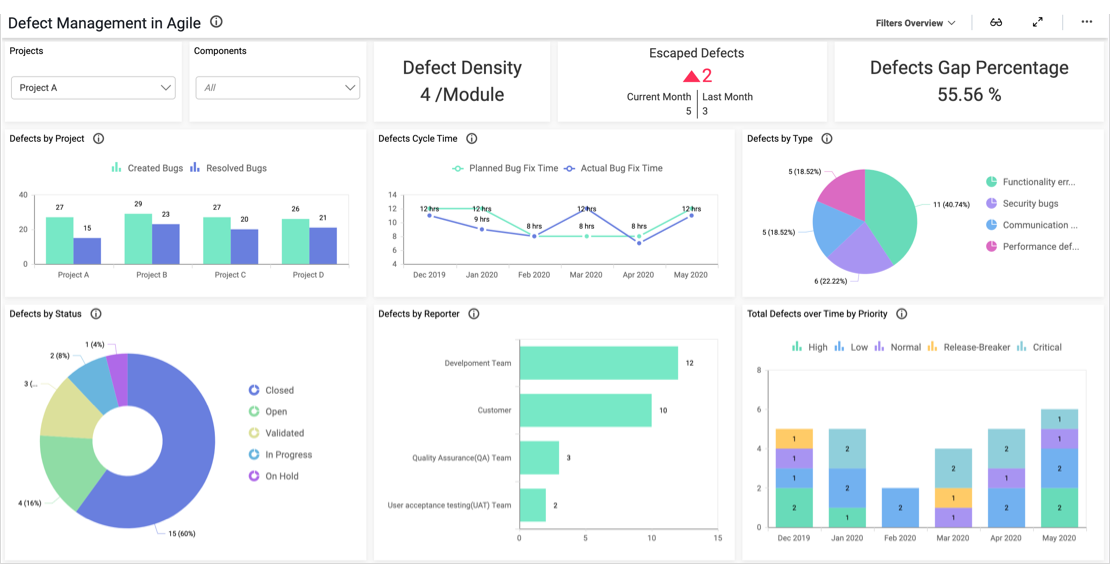 This Agile dashboard provides key metrics relating to defect management. With this dashboard, we can answer…
Learn More
View Dashboard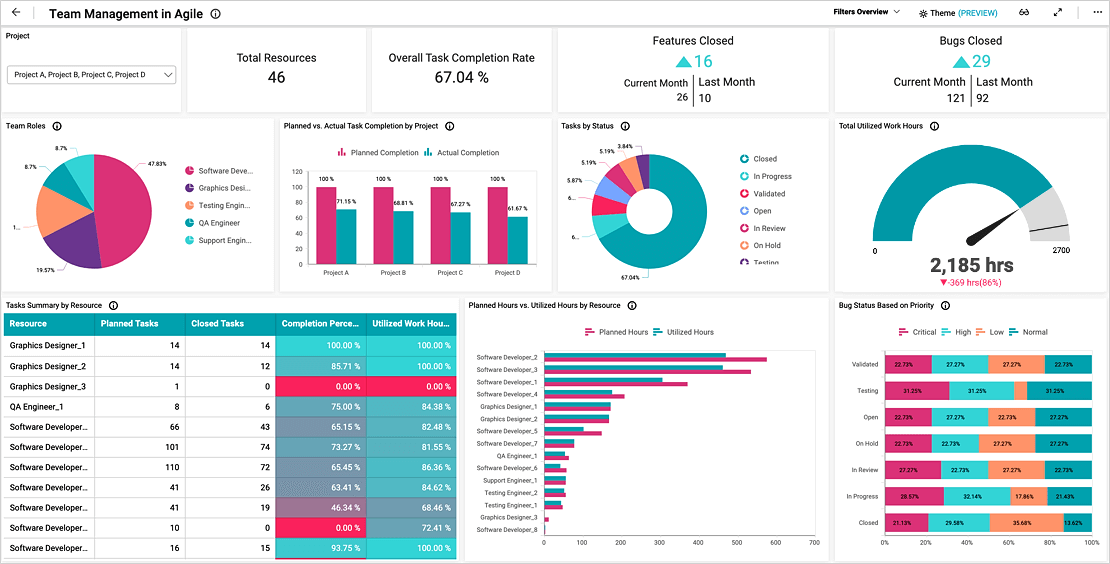 This Agile dashboard provides an overview of key employee performance data. With this dashboard, we can answer…
Learn More
View Dashboard
Bold BI for Agile Dashboards – Common Metrics
With Bold BI's user-friendly, customizable dashboards, you can track all the KPIs your team depends on:
Velocity
Completed story points
Total hours worked
Project scope changes
Release statuses
Task priority levels