Solutions for Construction
Monitor project progress and quality with industry-standard KPIs. Track site inspections, defects, rework costs, and more.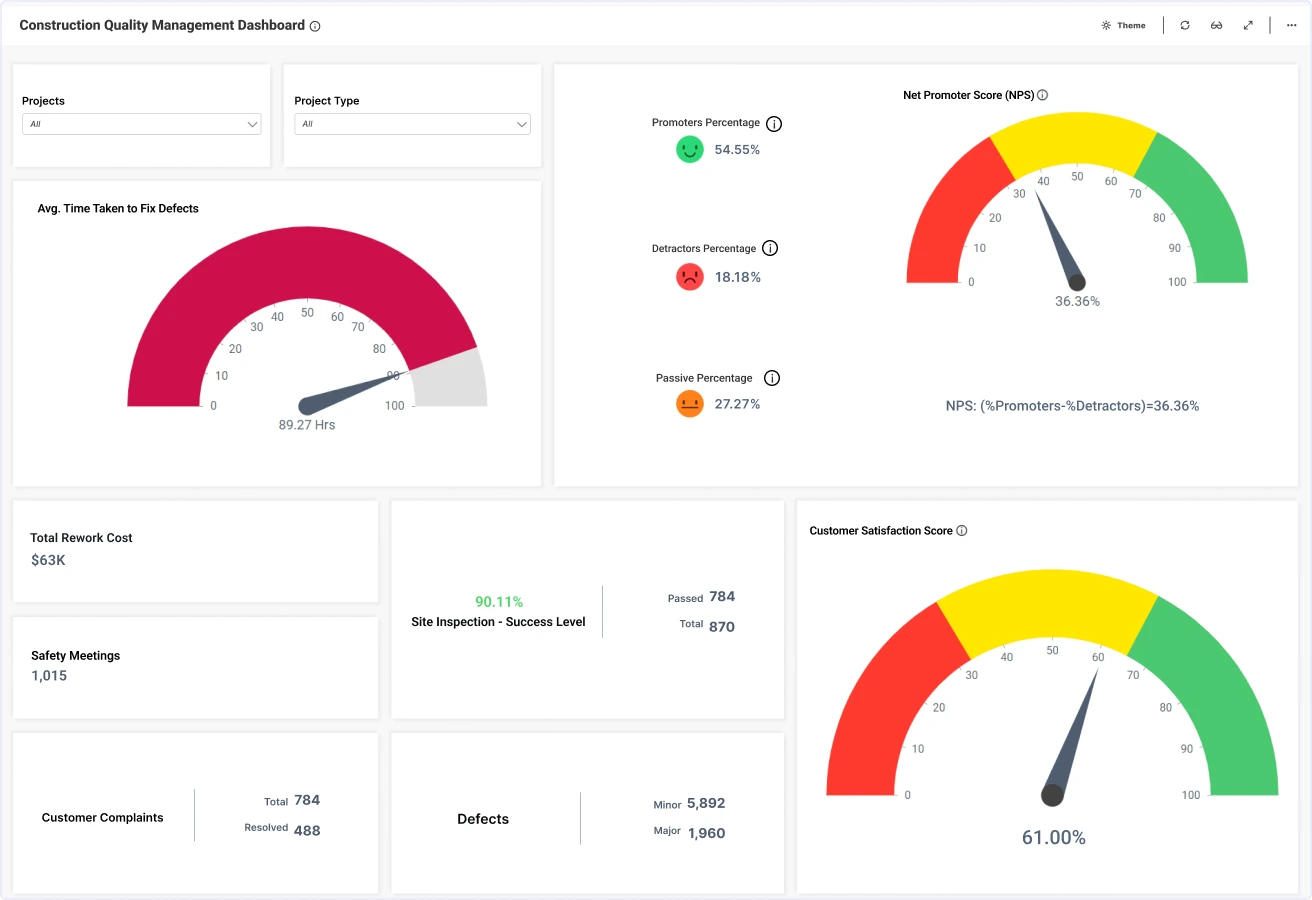 If you lead a construction team, you need to review large amounts of data every day. In addition to metrics like revenue, cost, and profit, you need to track construction KPIs relating to work quality, available materials, safety, and employee performance. Reviewing this data while keeping up with the demands of the job site can feel overwhelming. However, construction dashboards can make these tasks much easier by putting all the metrics you rely on in one convenient location.
For example, you can track the number of safety meetings held, along with your team's incident rate. At the same time, you can monitor the number and causes of defects, the time taken to fix them, and rework costs. With Bold BI construction analytics, you can review quality KPIs in the construction industry as they are updated in real time.
Whether you need to analyze equipment downtime or assess customer satisfaction scores, Bold BI can help you achieve your goals. When you're ready to get started, check out our sample dashboard below. Then, request a demo for a complete walkthrough of Bold BI.
Construction Dashboard Examples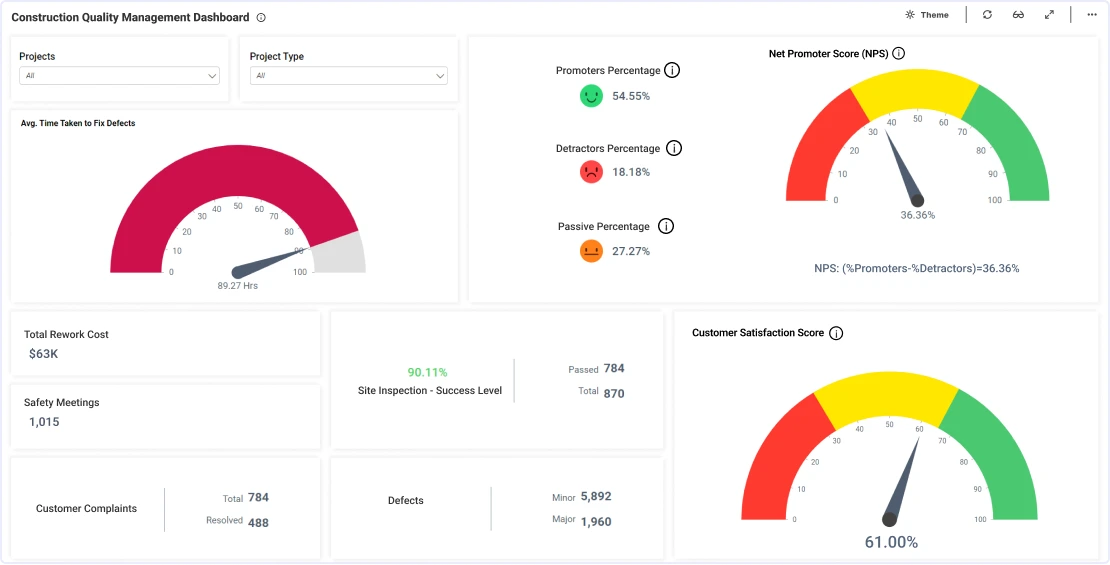 This dashboard displays quality KPIs in the construction industry relating to safety, workmanship, and customer satisfaction. With this dashboard...
Learn More
View Dashboard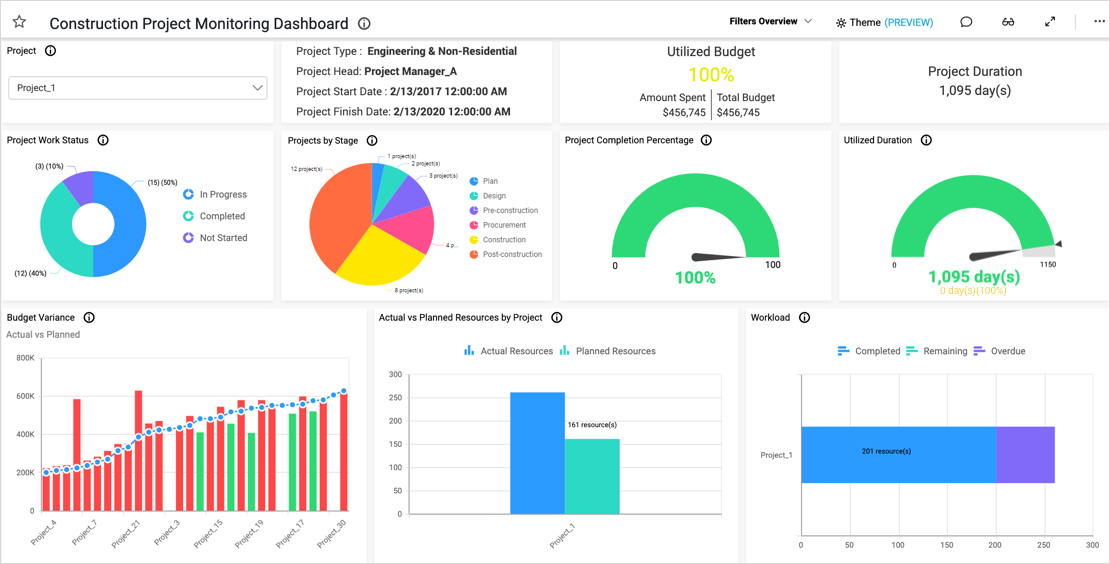 This construction project monitoring dashboard displays KPIs relating to project stages, budget details, and resource allocation. With this dashboard...
Learn More
View Dashboard
Bold BI for the Construction Industry – Common Metrics
With Bold BI's user-friendly, fully customizable, interactive dashboards, you can track all the key performance indicators construction experts depend on:
Incident rate
Number of defects
Rework costs
Project stages
Budget details
Workload statuses