Solutions for Real Estate Industry
Gain deep insights into real estate business operations through monitoring various KPIs and improve overall productivity. Track sales and rental revenue, number of days on market, and more.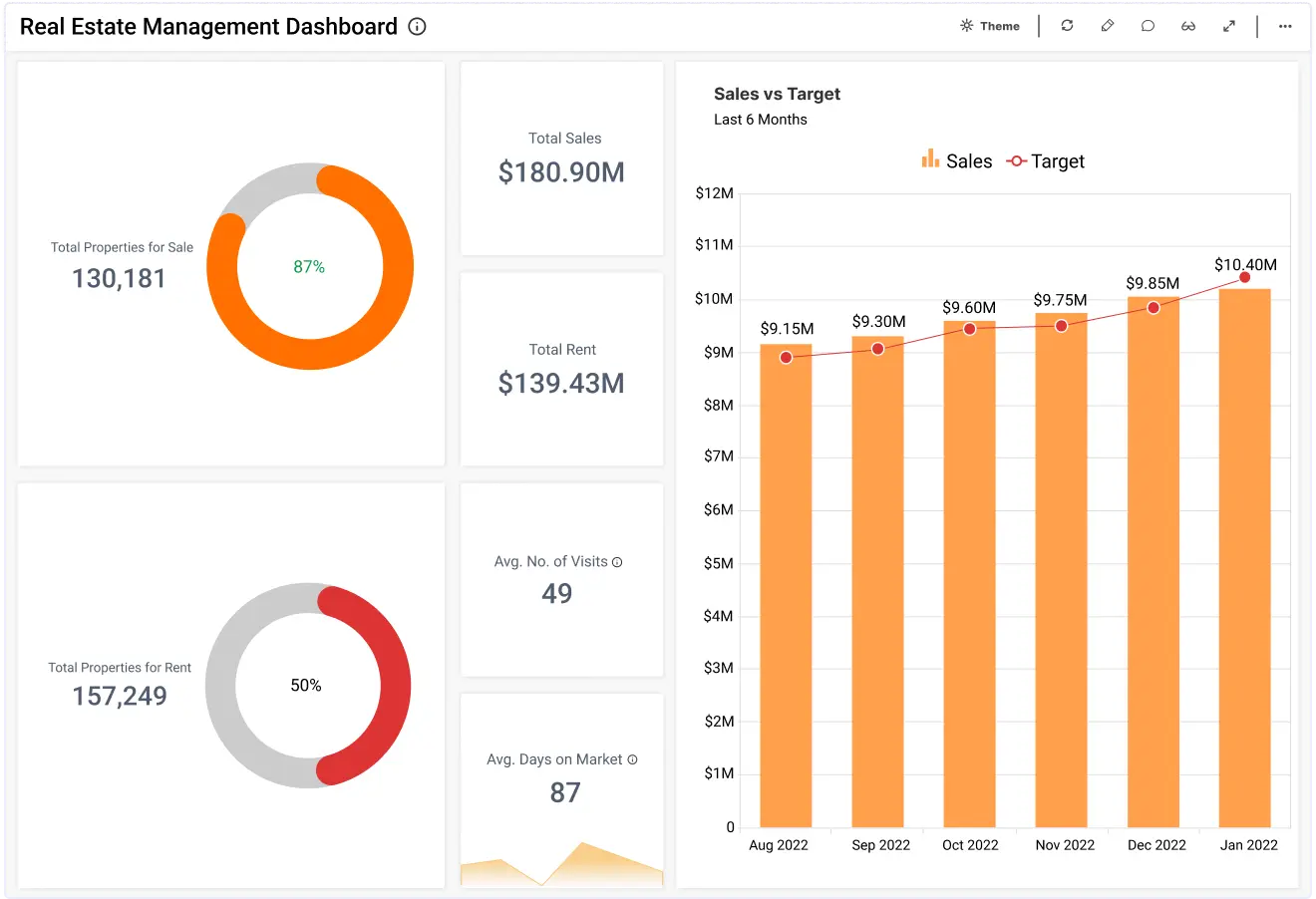 If you work in real estate, you need to review large amounts of data every day. Tracking sales and rental revenue, commissions, the number of days properties are on the market, and more can feel overwhelming. However, a real estate management dashboard can make these tasks much easier by putting all of the key information you rely on in one convenient location. For example, you may need to analyze the number of visits per sale. At the same time, you may also need to track data sets over time, like yearly variances on average sales prices, the dollar volume of sold listings, and the average price per square foot.
Without a business intelligence solution you can depend on, keeping track of so many key metrics can seem like an impossible task. That's where Bold BI comes in. With a real estate management dashboard, you can view all of your crucial data as it is updated in real time.
Whether you need to review this month's sales report or analyze your team's number of calls and visits, Bold BI can help real estate companies achieve their goals.  When you're ready to get started, check out our sample real estate management dashboard below. Then, request a demo for a complete walkthrough of Bold BI.
Real Estate Dashboard Examples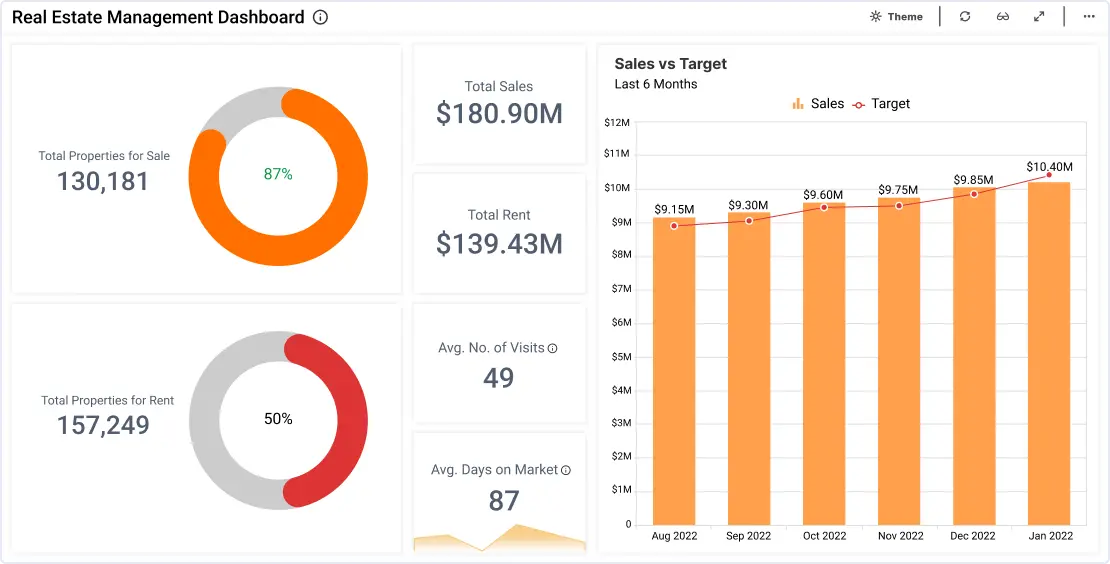 Real estate management companies need to track market data, financial metrics, sales teams' performances...
Learn More
View Dashboard
Bold BI for Real Estate – Common Metrics
With Bold BI's user-friendly, fully customizable dashboards, you can track all the key performance indicators that your team depends on:
Sales and rental revenue
Number of properties for sale and rent
Sales by region
Average number of days on market
Number of visits per sale
Percent difference between asking and selling price