Release History
3.3.40
Released on July 29, 2020
What's New
Designer
Combine Widgets: Ability to combine more than one widget in a single container has been added.
Combine data source: Support for combining data sources to union the extracted data is now available.
Data Preview: The option added for data preview to be on or off in the data source designer.
Widgets
Logarithmic axis: The logarithmic axis is now added to charts for both primary and secondary axis.
Legend Title: Support to add a title for the Chart legend has been added.
Included "All" option in the Combo box filter widget.
The vertical text alignment is now supported in the RTE widget.
Data Sources
Now, you can connect and create dashboards with the following new data sources.

EDI
SQLite
Influx DB
A separate connector for CData
LinkedIn
Zoho
Zendesk CRM
Commvault
Xero
Lessonly
SAP HANA data source through ODBC

The extract mode is now supported for the Snowflake connector.
The Enum data type is now supported for the MySQL data source.
More Expressions:

Added support for 8 aggregations, 4 conditionals, 3 logical, 4 dates, and 6 string expressions in SSAS.
Added support for 4 numbers, 1 conditional, 5 dates, and 2 string expressions in the SQL data sources.

Support to connect Azure SSAS with the existing Microsoft SSAS connector has been added.
Added the iterative mode support for the dashboard parameter when using the parameter list in Web API.
Driver options: Support for choosing the driver is now available for the ODBC data connections.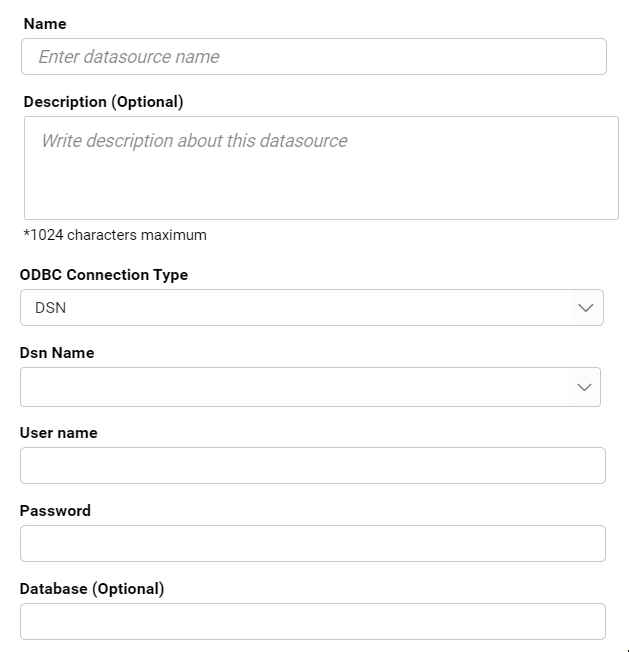 Server
Publish Module: Support for publishing dashboards from one server to another has been added.
Data Security features: Support for Isolation codes and Custom Attributes have been added for filtering data across tenants.
Support to host Bold BI as a website under another site in the IIS is now available.
Localization: Localization is now available for both applications and data.
Data Alerts: Data driven alerts through email is now available in Bold BI.
Improvements
Designer
Improved designer canvas: The improved cell structure in the new designer canvas offers more granularity over the widget size.
UX Improvements: Fonts and colors of the dashboard elements have been improved for better visibility across different screen resolutions.
Parameter Improvements: Support for display text and value text in dashboard parameters have been added.
Expression Improvements: Expressions are now supported in code view.
Widgets
Grid Improvements:

Now, the HTML content can be rendered in the Grid widget.
Alternate Rows: Support to highlight the Grid alternative rows is available now.
Alignment: Now, the Grid widget has the option to align the columns and headers.

Gauge Improvements:

An option to show or hide the actual and difference value in gauge has been added.
Support for a circular gauge has been added.

Map Improvements: Multi-selection support in map widget has been added.
Widget actions: Now, the widget interactions have been improved for better usability in the linking scenarios.
Data Sources
The data connection wizard has been revamped for the following data connections, for better usability.

SurveyMonkey
Amazon MWS
ClubReady
Facebook
Slack
Stripe
Shopify
Bitly
Facebook Ads

Increased the file data source limit to 200 MB.
Increased the Web API max row limit to 1 million.