Enterprise BI Release History – 3.3
3.3.88
Released on Jan 5, 2021
What's New
Designer
Custom attributes in dynamic connection string: You can use custom attributes to dynamically change the connection string for SQL live mode data sources.
Dedicated filter section for widgets: You can now use any fields in the data source to apply the filter for widgets.
Widget background customization: You can now change the color or set an image as background for widgets.
Font customization support: You can now customize the font of dashboard title, widget title, and widget subtitle from the property panel in the designer.
You can customize the overall dashboard font styles such as weight, size, and font family using the JSON settings.
Widgets
Provided support to bind dimension fields in tooltips.
Provided choropleth and drill-down support in Bing map.
Provided drill-down support in heat map.
Provided an option to change the foreground and background color of grid rows and alternate rows.
Provided an option for column resize and fit to content in pivot grid.
Provided an option to load marker using postal code or addresses in Bing map.
Provided an option to set background color or background image for widgets.
Provided an option to change the font color in all cartesian charts, heat map, map, range navigator, and range slider.
Provided support to show both bar and line type series at the same time in combo chart.
Provided support to view the underlying data and performing URL linking operation in Bing map.
Provided an option to change grid header and value font size.
Provided an option to define number of rows and columns for series cards.
Provided an option to swap, measure and title position in number card.
Provided an option to change the alignment of number card value.
Provided responsive font size support for card widgets.
Provided an option to set defined width for each column in the grid.
Provided support to format primary and secondary axis labels in the charts.
Provided an option to display pivot value fields in row axis.
Provided support to customize font settings of widget elements from the theme file.
Provided filter interaction support in custom widgets.
Data Sources
Now, you can connect and create dashboards by using the following new data sources:

Elasticsearch
Amazon Athena
Spark SQL
Azure DevOps

Stored procedure is now supported for Oracle data source.
Expression: Added support for total Percentage expression in all SQL data sources.
Server
Custom attribute REST API: You can add, update, and delete custom attributes for users, groups, and sites using the REST API.
Isolation code using the configuration file: You can configure the isolation code and custom attribute in the configuration file to achieve the complete isolation support for sharing multi-tenant embedding solutions.
UI customization using the configuration file: You can use the configuration file to create your own custom menus. Also, you can hide or rearrange the existing menus.
Support for MySQL: Now, Bold BI application can be setup using MySQL as meta-database.
Azure app service deployment: Now, Bold BI can be deployed on Azure app service using the ARM template.
Draft data source: Now, you can continue editing the unsaved draft data source from the data source listing page.
Provided support for global embed secret that can be used for multi-tenant authentication.
Improvements
Designer
Provided support to resize the widget configuration sections in the property panel.
Performance improves in the dashboard rendering.
Provided support to preview the dynamic connection string configuration in the designer preview.
Fixed the bug where dashboard parameters used in custom query throw exception.
Fixed the bug when using the dashboard parameters in the stored procedure.
Widgets
Provided support to display description icon for single card.
Provided Trim option for axis labels in the chart.
Provided an option to show or hide value labels for each series.
Improved multi-selection behavior in Combo Box.
Provided grid row height adjustments support for grid header.
Provided an option to change the grid data bar color.
Provided an option to show or hide grid header and grid border.
Provide support to set the initial zoom position of Bing map.
Data Sources
Provided support for materialized views in PostgreSQL.
Provided support for date sorting in SQL Server Analysis Service data source.
Fixed Connection Pool exhausted issue in PostgreSQL intermediate database to exact data sources.
Fixed Top N issues in MemSQL data source.
Fixed date picker conversion column issue.
Fixed POP widget issue for all SQL data sources.
3.3.40
Released on July 29, 2020
What's New
Designer
Combine Widgets: Ability to combine more than one widget in single container has been added.
Combine data source: Support for combining data source to union the extracted data is now available.
Data Preview: Option added for data preview to be on/off in data source designer.
Widgets
Logarithmic axis: Logarithmic axis is now added in charts for both primary and secondary axis.
Legend Title: Support to add title for the Chart legend has been added.
"All" option included in the Combo box filter widget.
Vertical text alignment is now supported in RTE widget.
Data Sources
Now, you can connect and create the dashboards with following new data sources.

EDI
SQLite
Influx DB
A separate connector for CData
LinkedIn
Zoho
Zendesk CRM
Commvault
Xero
Lessonly
SAP Hana data source through ODBC.

Extract mode is now supported for Snowflake connector.
Enum data type is now supported for MySQL data source.
More Expressions:

Added support for 8 aggregation, 4 conditional, 3 logical, 4 date and 6 string expressions in SSAS.
Added support for 4 numbers, 1 conditional, 5 date and 2 string in expressions in SQL data sources.

Support to connect Azure SSAS with existing Microsoft SSAS connector has been added.
Added iterative mode support for dashboard parameter when using parameter list in Web API.
Driver options: support for choosing the driver is now available for ODBC data connections.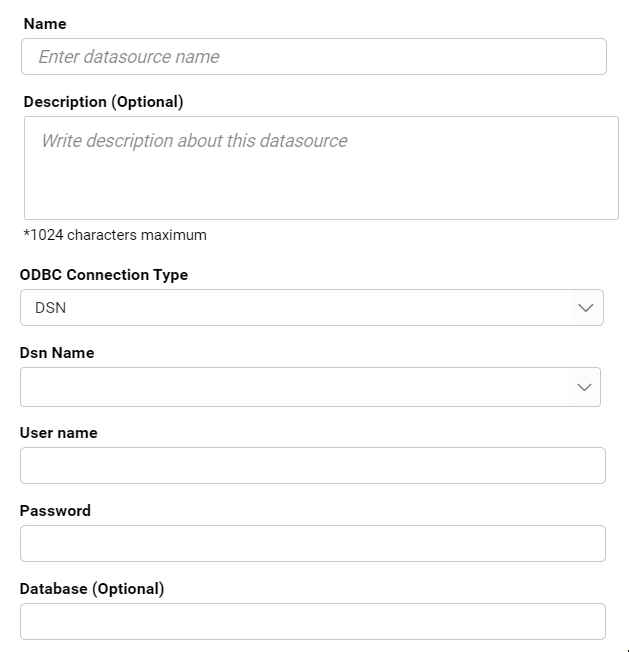 Server
Publish Module: Support for publishing dashboards from one server to another has been added.
Data Security features: Support for Isolation codes and Custom Attributes has been added for filtering data across tenants.
Support for hosting Bold BI as website under another site in IIS is now available.
Localization: Localization ability is now available for both application and data.
Data Alerts: Data driven alerts through email is now available in Bold BI.
Improvements
Designer
Improved designer canvas: The improved cell structure in the new designer canvas offers more granularity over the widget size.
UX Improvements: Fonts and colors of the dashboard elements have been improved for better visibility across different screen resolutions.
Parameter Improvements: Support for display text and value text in dashboard parameters has been added.
Expression Improvements: Expressions are now supported in code view.
Widgets
Grid Improvements:

HTML content can now be rendered in the Grid widget.
Alternate Rows: Support to highlight the Grid alternative rows is available now.
Alignment: Grid widget now has option to align the columns and its headers.

Gauge Improvements:

Option added to show or hide the actual and difference value in gauge.
Support for full circular gauge has been added.

Map Improvements: Multi selection support in map widget has been added.
Widget actions: Widget interactions has now been improved for better usage in linking scenarios.
Data Sources
Data connection wizard has been revamped for the below data connections, for better usability.

Survey Monkey
Amazon MWS
Club ready
Facebook
Slack
Stripe
Shopify
Bitly
Facebook Ads

Increased file data source limit to 200 MB.
Increased Web API max row limit to 1 million.