Solutions for Telecom Industry
Monitor your telecom services' key metrics, such as availability and network coverage. Keep customer churn rate under control through improved customer satisfaction.
Telecom companies depend on data analytics to ensure network performance and customer satisfaction.  On one hand, you may need to review trends that occur over time. For example, you could track your long-term churn rate. At the same time, you may also need to track your team's daily metrics. For instance, you could view your network's call success rate. In either case, Bold BI can help your team achieve its goals.
With Bold BI, you can quickly review all of the KPIs you depend on. Whether you need to review network utilization or call setup time, we can help. Check out our sample dashboards below. Then, request a demo for a complete walkthrough of Bold BI.
Start your free 15-day trial today
Telecommunications Dashboard Examples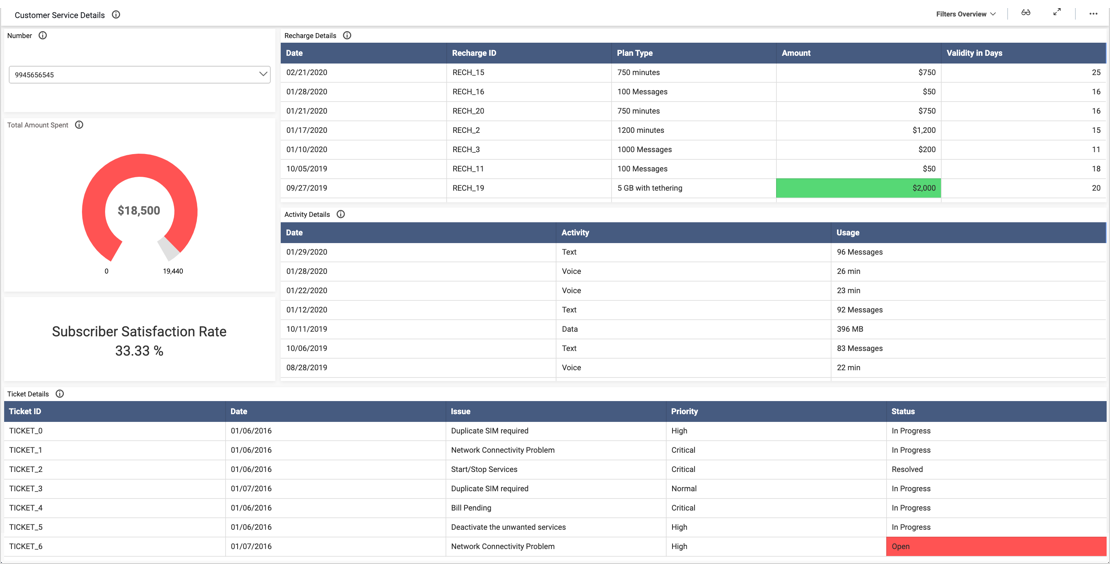 Bold BI's customer service details dashboard provides an overview of a telecommunications company's KPIs, such as customer satisfaction ratings…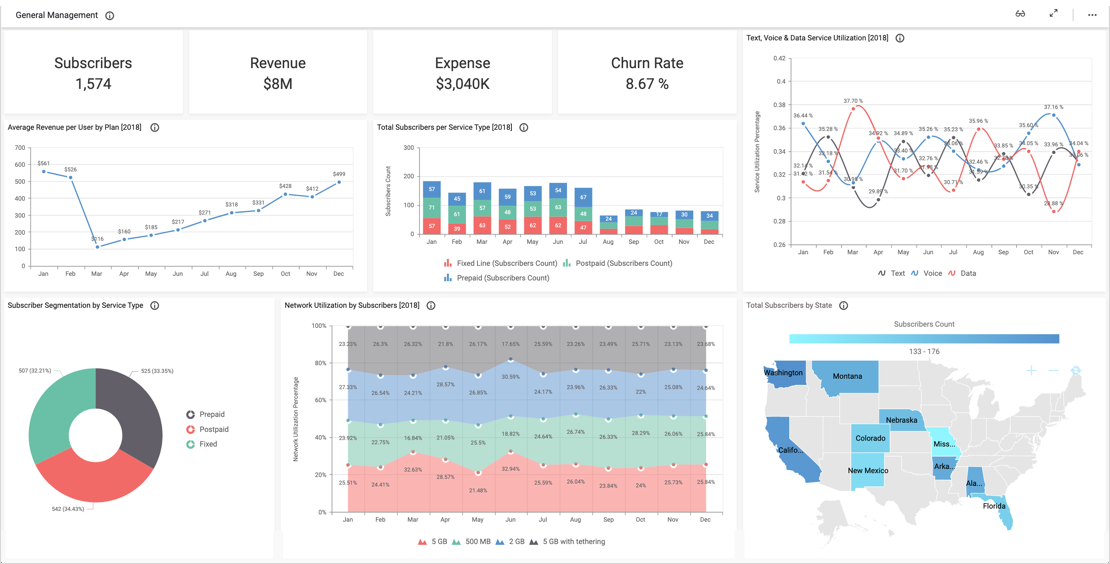 Bold BI's revenue and usage statistics dashboard provides an overview of a telecom company's KPIs, such as financial health, subscriber numbers, and…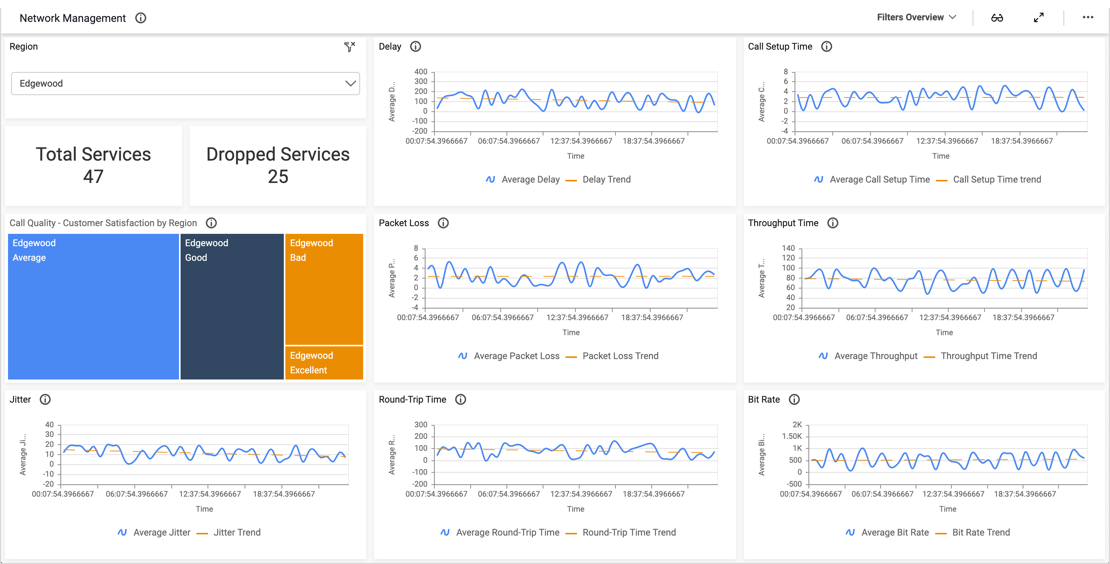 Bold BI's network performance monitoring dashboard supplies an overview of telecom KPIs. With this dashboard, viewers can answer…
Bold BI for Telecommunications – Common Metrics
With Bold BI's user-friendly, fully customizable dashboards, you can track all the key performance indicators that your telecom team depends on:
Network availability and utilization
Equipment downtime
Call completion rate
Network coverage statistics
Customer satisfaction ratings
We'll help you find the best solution for you