Overview
Bring your Copper data to Bold BI and create beautiful dashboards with useful widgets. By embedding dashboards inside your application, you can visualize the story behind your data and make effective business decisions.
Create your query URL with valid REST API Endpoints that retrieves data from the Copper account.
Create your own query URL that retrieves data from the Copper account.
Set the maximum number of rows to be fetched from the Copper connector.
Configure data refreshes to keep your dashboard up to date.
Copper Dashboard Examples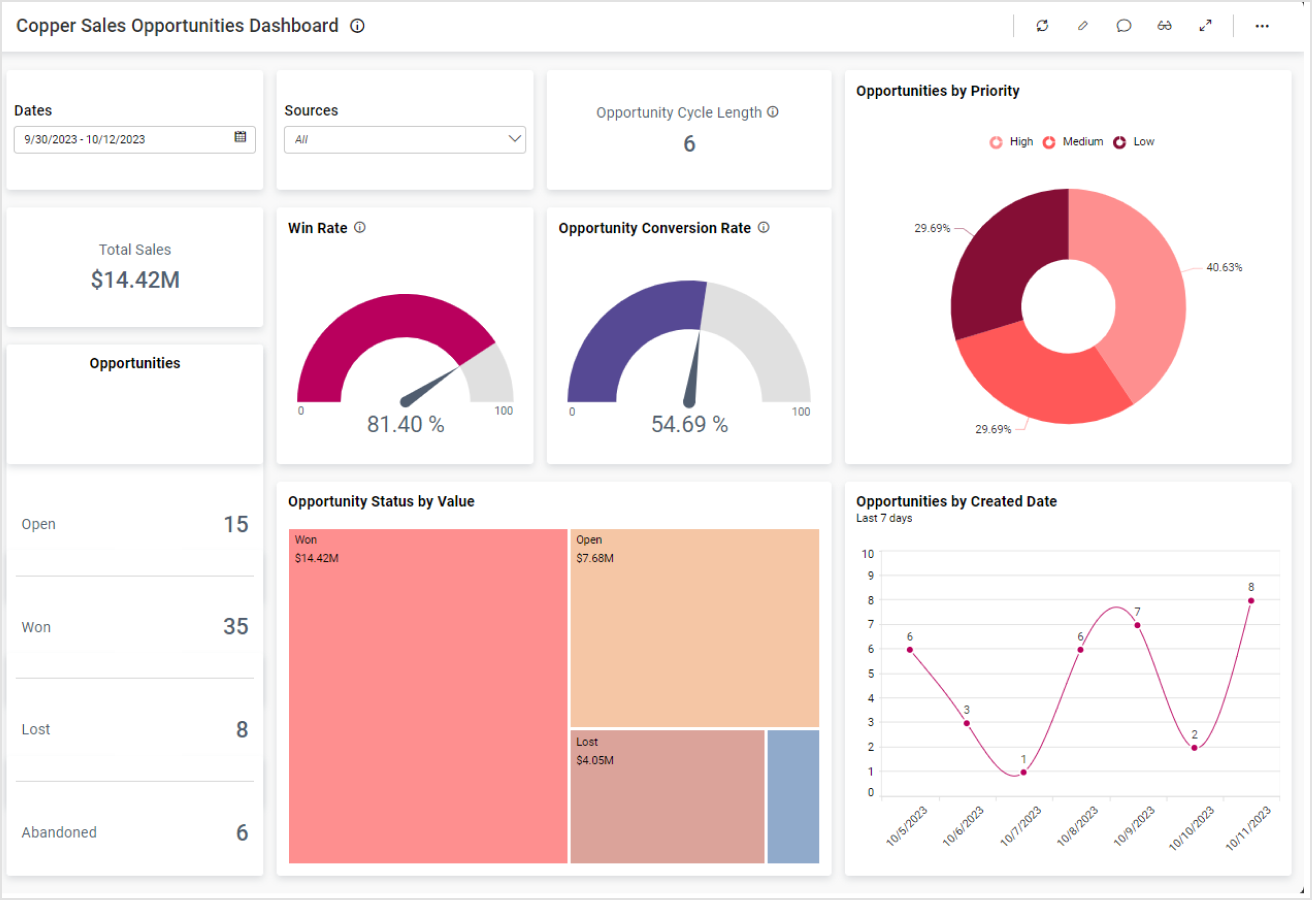 Copper Sales Opportunities Dashboard
Bold BI's Copper Sales Opportunities Dashboard provides users a complete view of a company's sales and opportunity metrics.
Integration mashups with Copper data
Integrate Copper data with other integrations, like of SQL or web data sources, and create dashboards with multiple data sources. Embed these dashboards into your application for powerful data visualization.